We adopted a puppy today to replace the aggressive one we tried to rescue.
We haven't named her yet. She is 8 weeks old and weighs 20 lbs........ She had about 5 ticks so she has already been frontlined. Otherwise she looks in great health. I'll get her shots next week.
Half bull mastiff and half great pyrenees...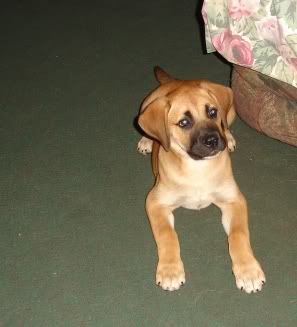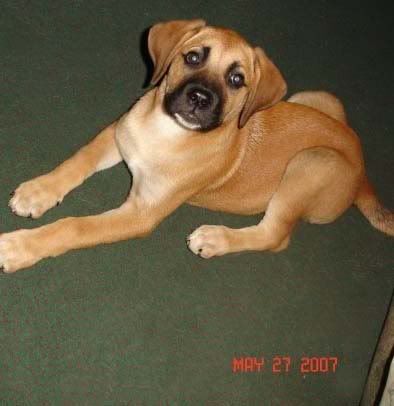 She is the sweetest thing. The police found her litter and she was kennelled at the PD. The owner called and said if anyone wanted them to take em..... And since she was in jail, we took her. The other dispatchers took a few as did other officers.... 11 total in the litterl.
The mom is full blooded bullmastiff........registered. But in heat, she got with this GP dog......
She hasn't met our full crew yet but she will tomorrow. Muffin, the dauchaund likes her already. That's a big plus...
We might name her bambi... because she looks like a deer..