Today my fosters went to a vaccine clinic held at the home of one of the foster coordinates. They had blood drawn for combo test (EVERY ONE tested neg!) and 4-way vaccines. Only 3 of mine could get the vaccine, one was too sickly. I realized why I could never be a Vet or Tech. Their cries during the blood draw were curdling! After we got home, the ate and sacked out! Here's a pic of 3 of them. The other decided to sleep in the ferret cage instead.
Left to right, Houdini, Rosie and Mr. G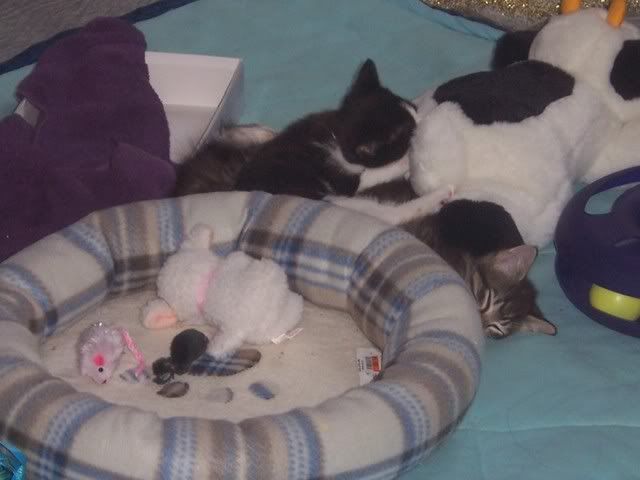 Meowmy, you woke me up!