My family came over to have an early birthday party for me since I won't be seeing them on my actual birthday. I received some wonderful flowers and yummy chocolate cake: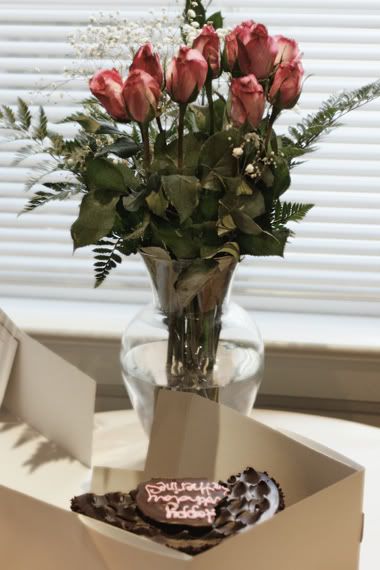 My mom gave me this very cute garden statue. I thought many of you might find it cute as well!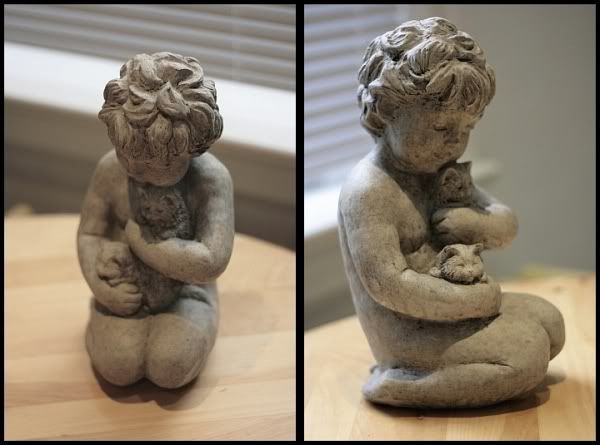 And here she is in my garden. I think she fits in purrfectly.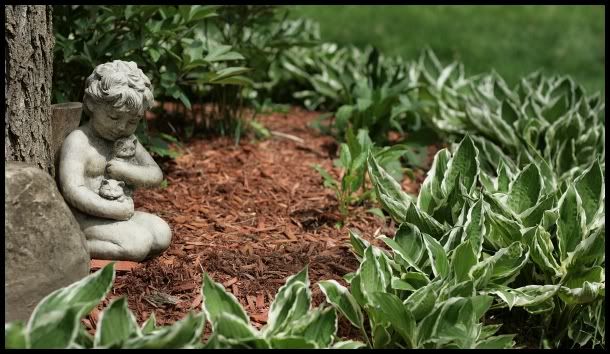 Rob also gave me a Canon Digital Rebel (
)which I have been having fun with as well. I took a pic of this bee at the cottage last weekend then played around to give it a painted look: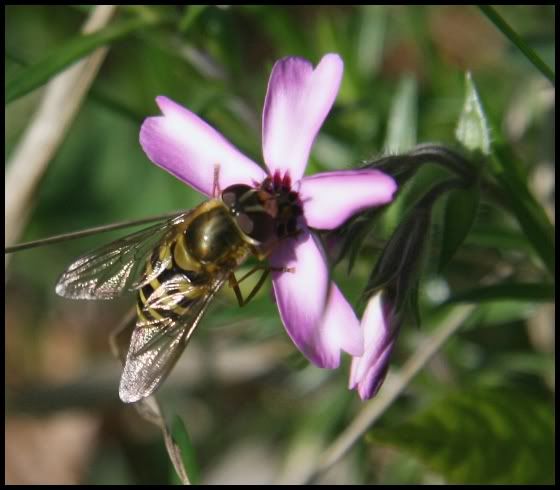 And a pic of Rob peeking through the blinds: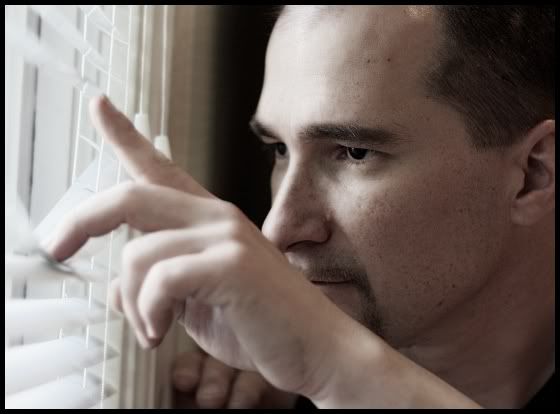 I've been a very lucky birthday girl this year! Unfortunately, I'm also another year older....