I saw an ad on petfinder Thursday and I just had (read:
HAD
) to call about it.
Meet our newest Family member Frosty. The pictures do not do her justice. She is increditably beautiful and friendly. I have her on my sun porch for now. She has only met my two goodwill ambassadors Egore and Moochie.
They both are in love, she not so much. She only hissed so I think that is a good thing. I only left them out there (with me watching of course) for abut 5 minutes each.
I also have the window open so she can smell the inside of the house. Uno sits at the window and looks (read: glares) down at her.
I am going to take more pictures later today and hopefully capture more of her beauty.
I may change her name but until she is comfortable I am calling her Frosty.
Okay enough gabbing on to the pics.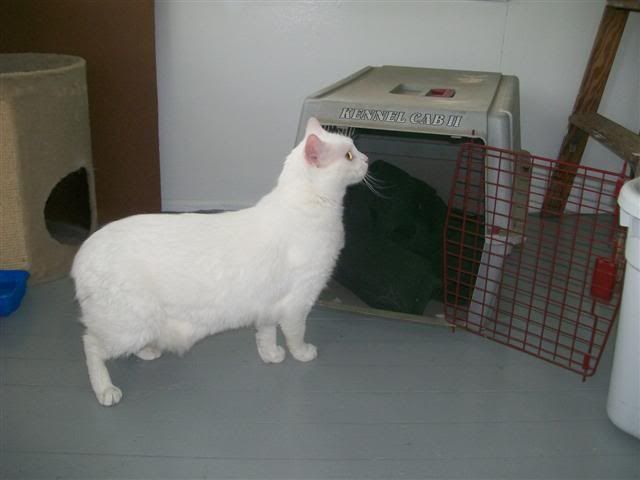 Oh and here is a link to our other new family member.
http://www.thecatsite.com/forums/sho...10#post1798310