Cats in Suitcases...
offline
2,181 Posts. Joined 3/2006
Location: Alabama
Here's mine!
Where's yours?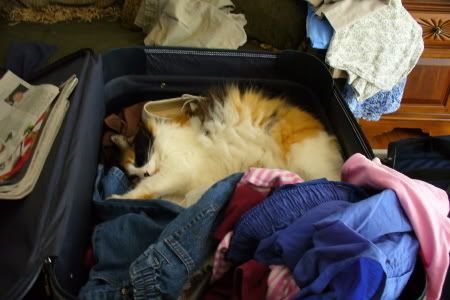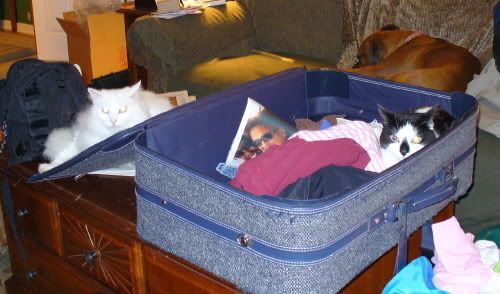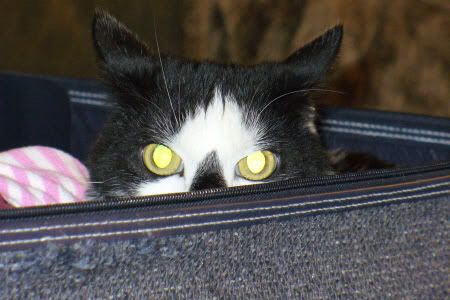 offline
190 Posts. Joined 12/2006
Location: Waynesboro Va
I don't why the first pic turned out so small....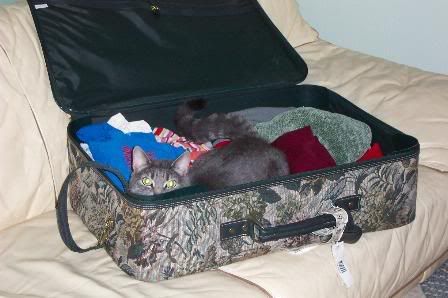 Cat-English for 'give me food now'

offline
3,949 Posts. Joined 8/2006
Location: In the Wintertime
I don't have a suitcase! lol. But they are very cute pictures
A cat is just a bundle of purr

offline
20,149 Posts. Joined 6/2005
Location: Colorado
Here's Carly all ready to go.
offline
2,181 Posts. Joined 3/2006
Location: Alabama
Such cute pics!
Got another suitcase intruder tonight- I've gotta put this thing back in the closet! LOL!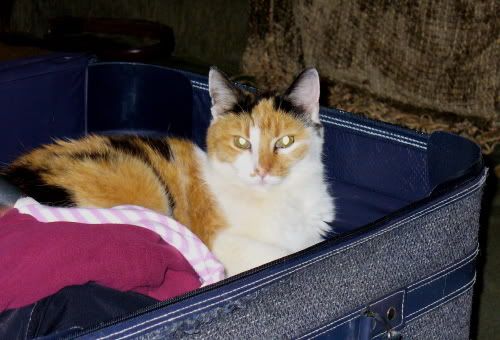 Slave to a houseful of fur

offline
5,017 Posts. Joined 11/2006
Location: Pittsburgh PA
awe everyone has such cuties and such cute photos
I think i need to travel
I dont even know where our suitcase is, or if there is even one here
its been a few years
I am supposed to go on vaca tho to ocean city md in the middle of June, but its all riding on my mom and how shes doing!
But such cute photos and kitties everyone
Cat Mommy

offline
5,757 Posts. Joined 4/2006
Location: Maryland
I don't have any cats in suitcases pics of my own, but great idea!
I love the pictures!