This is Tails our 14 year old cocker mix. He is such a sweetheart. Never goes outside unless he is taking care of business. His eyesight is poor now and he only has a few teeth left but he is so young at heart!
His favorite past time is chasing Takoda and Magnum up and down the hall way. They like to wait and pounce on him when he comes around the corner.
I've always loved his fuzzy little feet! He hates people messing with that fur between the toes though. He goes next week for his summer haircut which he loves!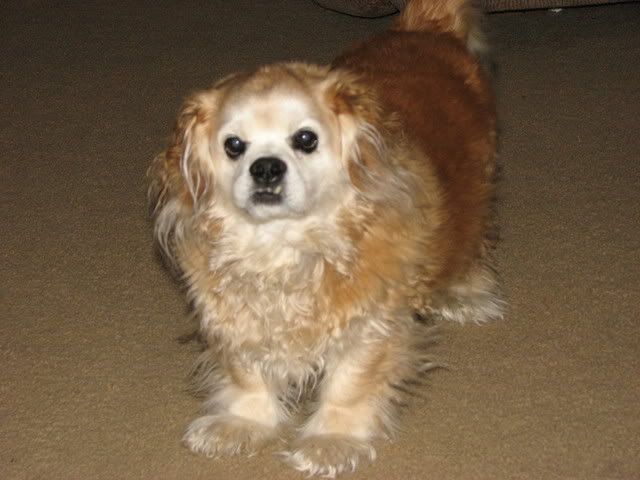 Scoobie is our 3 year old Basset Hound!
This girl has brought nothing but serious laughter to our home! Piles and piles of laughter. Refuses to learn a basic command. I take that back, to Scoobie every command means roll over and show my belly!
We have to be very careful because she is so food driven. If you want her to move offer food, if you want her to go to bed offer food, if you would like her to go outside to take care of business offer food. If you would like her off the couch forget it, food doesn't work for that one!
I have never meet such a sweet sweet dog who was ever so stubborn.