Here are some new ones of both litters of kittens. Not many though. Ive been to busy to bother with pics. Between Ari and the cats I have no time for anything else. Its fun though!
Skye and I think Selena nursing. When all 6 nurse you can barely see Skye!
Calamity Jane says HI!
Butch Cassidy
Butch and Sundance Kid
Kane being lazy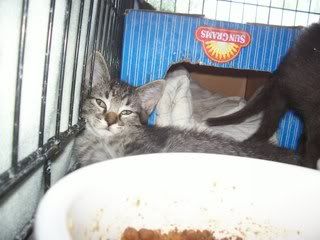 Luna snoozing