Please understand that I just washed their faces so they're all looking a little slicked back in the face! They haven't quite figured out how to eat without getting IN to the food bowl!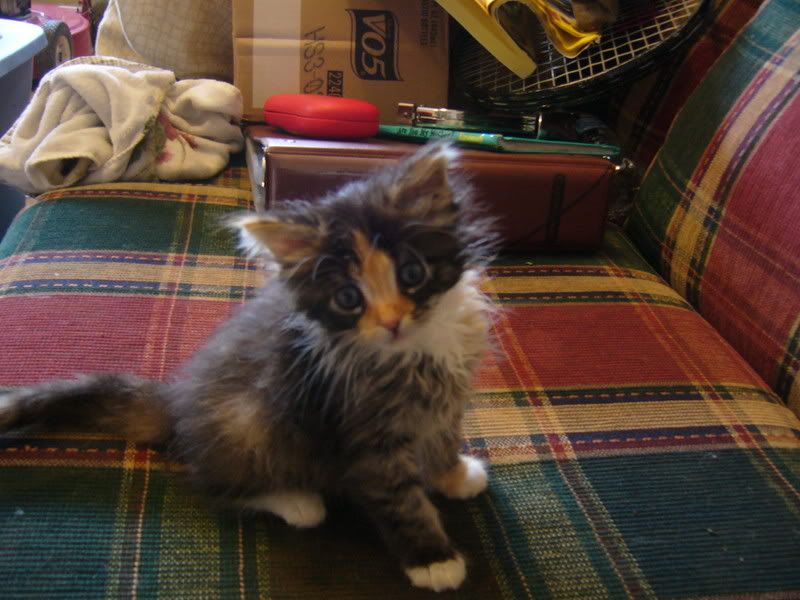 "Stitch†Female medium hair Calico
Loves to be first! First to wake up, first to eat, first to climb out of the box! Loves to snuggle, chase imaginary toys and attack my sisters and brother!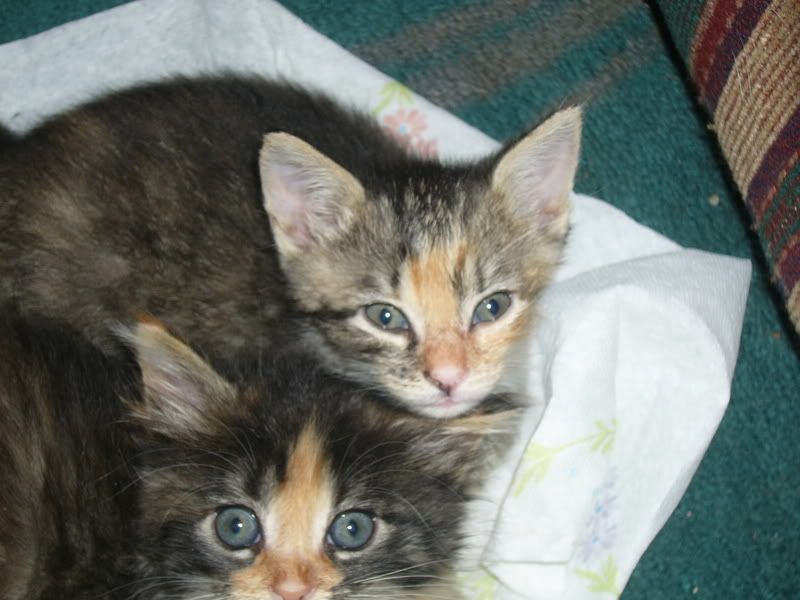 "Gracie†(top). Female shorthair calico
Miracle kitten who is a fighter, yet the sweetest kitten you'll ever meet. My goal in life is to find a lap to curl up in and take a nap. I wake up everyone else because I purr when I sleep! I LOVE tummy rubs and will roll over in your lap like a baby if you'll rub my tummy!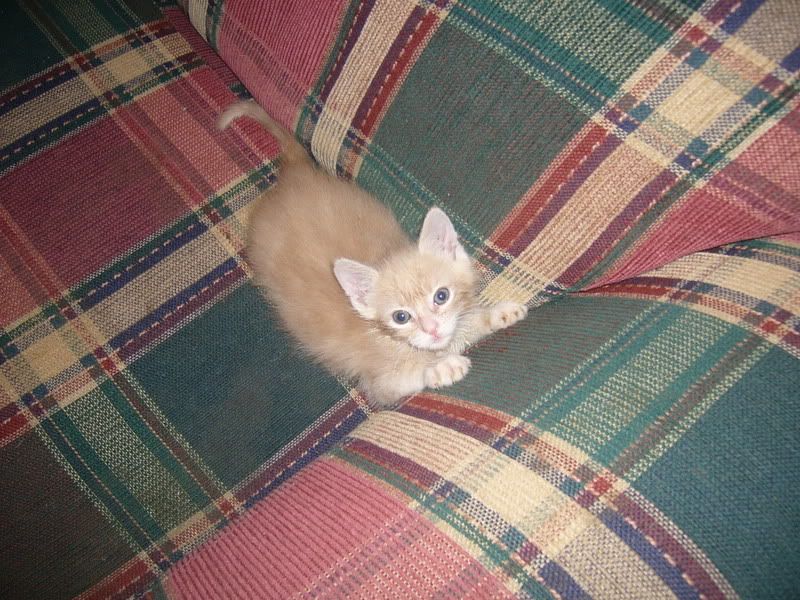 "Harry†Male shorthair orange
Love to attack my sisters, purr, snuggle and climb. Will sleep anywhere at any time!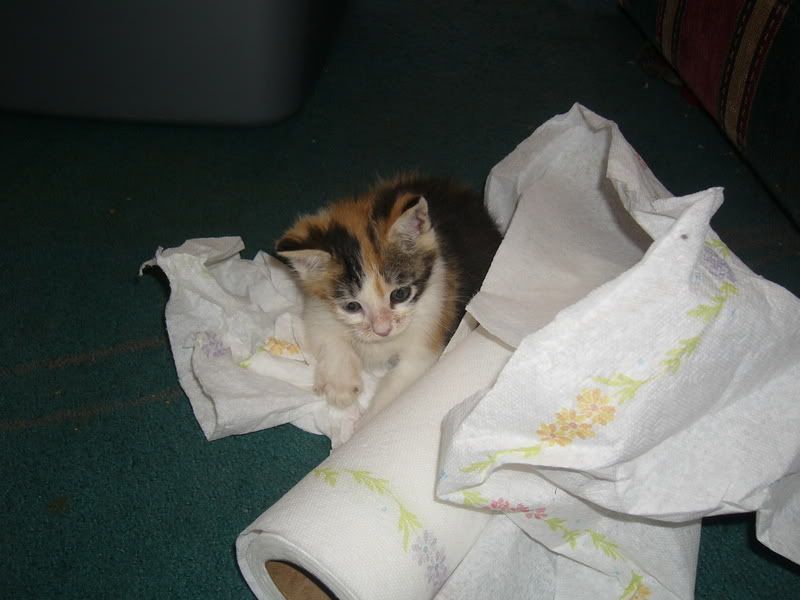 "Callie†Female shorthair calico (the one that stole my heart!)
Sweet little lady who loves to snuggle and purr attacking the vicious role of paper towels!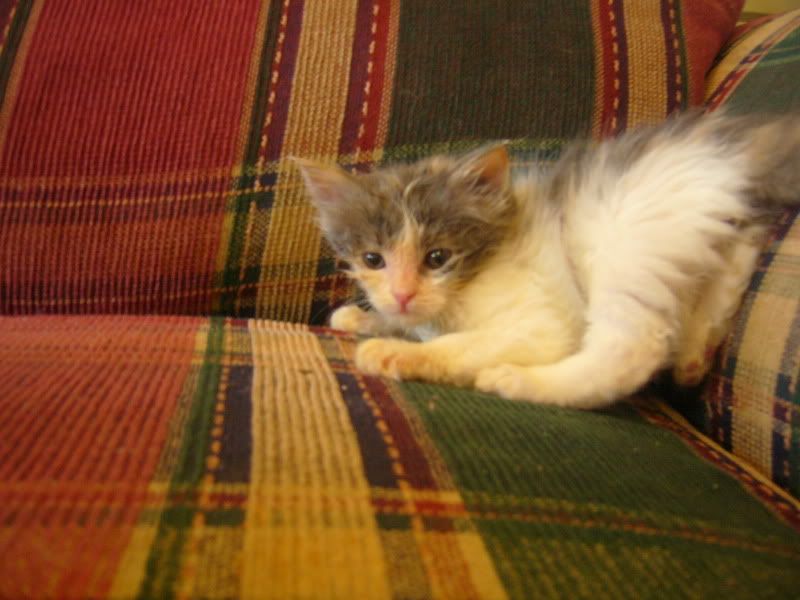 "patches†female white medium hair calico
Okay, mom got my bad side here as I was trying to take a nap. Gee whiz, why did you have to slick my face back like that? Even though I'm having a seriously bad hair day I am a beautiful little girl with the softest fur you will ever feel. Love to snuggle and purr the day away. I'll always find the weirdest places to sleep!
And last but not least is Cat2, which I thought I grabbed a picture of but I didn't.
She's a grey and white tabby, the littlest but the smartest. When you're holding her she'll snuggle into your arm and look up at you! Megan's favorite with the SWEETEST face. I'll try to get a pic of her.