Spooky was very interested in the little birdie outside. I was terrified that she would jump, but the drop isn't that large looking at a cats point of view. It was safer to let her romp then to try to grab her and drag her inside the window. . .
She jumped up to the window ledge.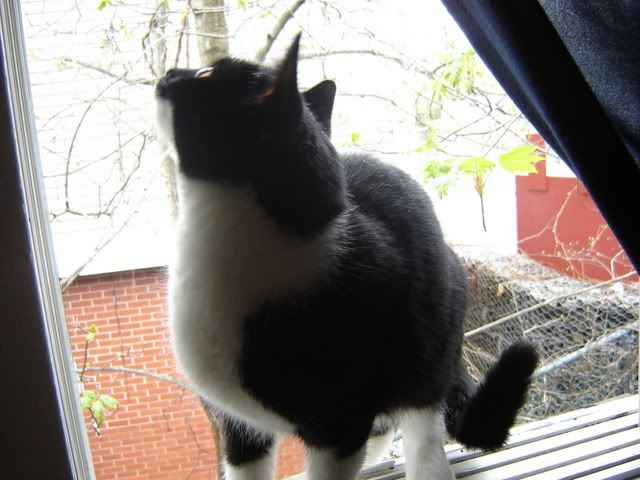 There is a birdie in that tree... oh, it flew away. I'll go get it.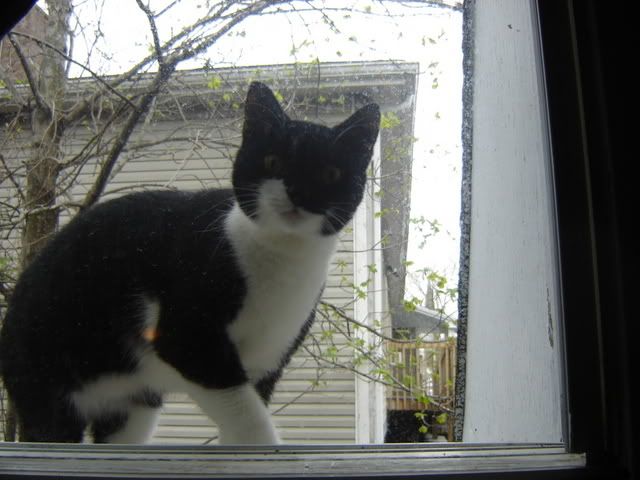 No, it's out of my reach... how do I get back inside? . . . .