I can't believe that Emmie and Missy are 3 years old already. I remember when they were just 8 weeks old and just the cutest babies when I spotted them at the Dog-O-Thon/kitten adoption event.
Here they are eating and completely ignoring me.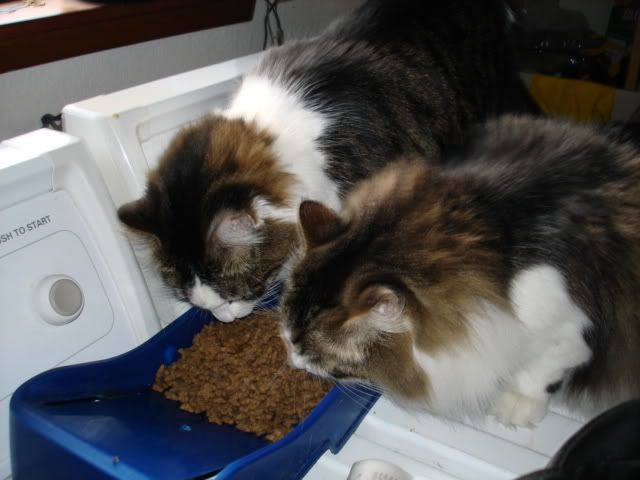 Alright, I finally got their attention, sort of.