Sorry guys, but I just HAD to post some of the pics of the new kittens we have at our rescue. They are all so unbelievably cute I can't stand it!
These don't include the 20 neo-natels we just got in too.
I don't know how the rescue lady does it. She gets up ever 2 and 3 hours to feed these neo-natels all the time. She's unbelievable and loves these babies so much. She's definitely my hero!
These guys were brought in with no mommy
Ebony's baby - Mica
Ariel's baby - Sprite
Gracie's babys (no names yet)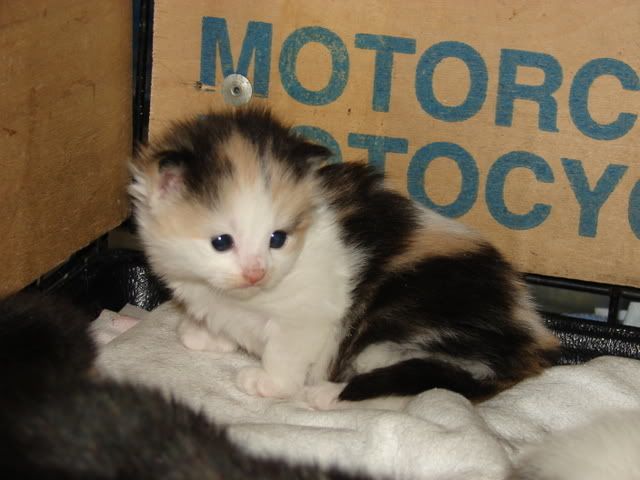 Abby's baby - Pepper & Basil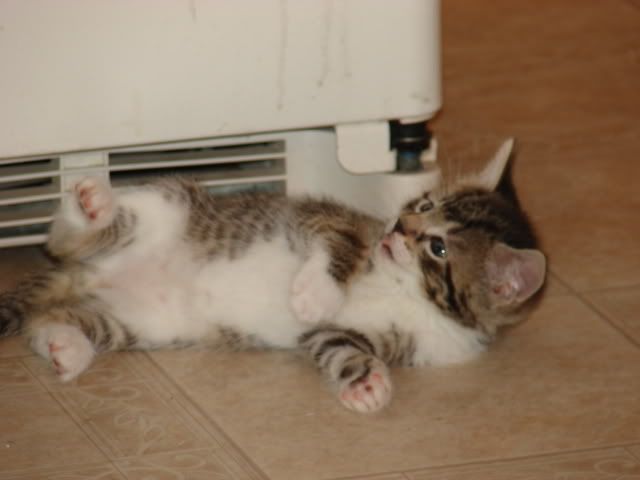 Ren & Stimpy. These two have us stumped. They were brought in very very tiny. They both looked like they were only a couple of days old, but both had their eyes open. We have never seen anything like it. They were either really really tiny runts (REALLY tiny) and over 2 weeks old, or they were only a few days old and had their eyes open. They were found in a drain pipe.
Look how tiny Ren is and even though his eyes are closed in this photo, they are open all the time.
Stimpy