This is an update for
this thread
Max's nose was a little worse today....the mucus on it earlier had a bit of a yellow colour, so now I'm considering whether there might be an infection. Still not much mucus...it's only there once in a while. The swelling was down earlier, but is still there. He still has no other symptoms, no coughing, normal drinking/eating/bathroom/activity habits. However, I've noticed that it's starting to happen to his other nostril now. He isn't rubbing it a lot, so I don't think that's causing the irritation. The only possibility for rubbing was that I noticed Addie head butting his nose. He didn't seem to mind, so I assume it's not painful.
I wish the vet was open tomorrow, but I guess he'll be okay until tuesday morning as long as it doesn't start bothering him and he doesn't show other symptoms.
Here are some pictures:
Max's right nostril. Note the swelling and slight redness.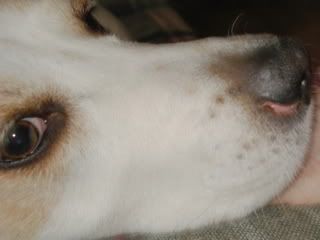 A close up view: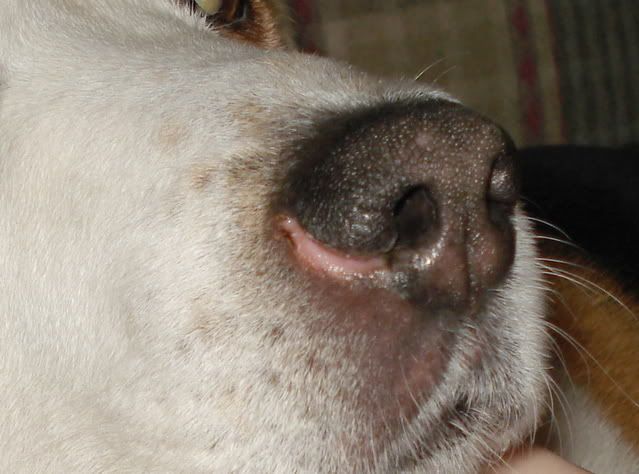 Here you can see where it's starting on the left nostril. If I lift that area apart, it runs into the nose a little bit, so that spot is bigger than it appears.