Here are some pics of my MIL's new babies. She had 2 give birth yesterday, the first had 2, the second had 3. I got to be there for the second birth, and she didn't have an easy time. The first one came out with her legs bent under her instead of hooves first, and he is the littlest of the 3 (and, in my opinion, the cutest!). I got to clean him off while mommy went to work pushing the other two out. But, they are adorable!!
Here's the littlest one: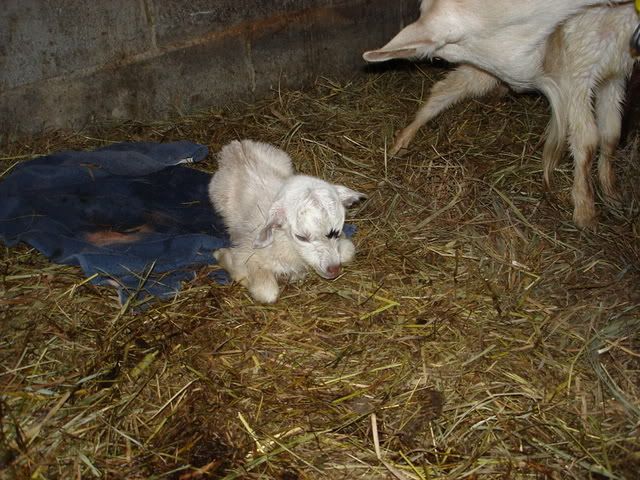 Mommy and babies: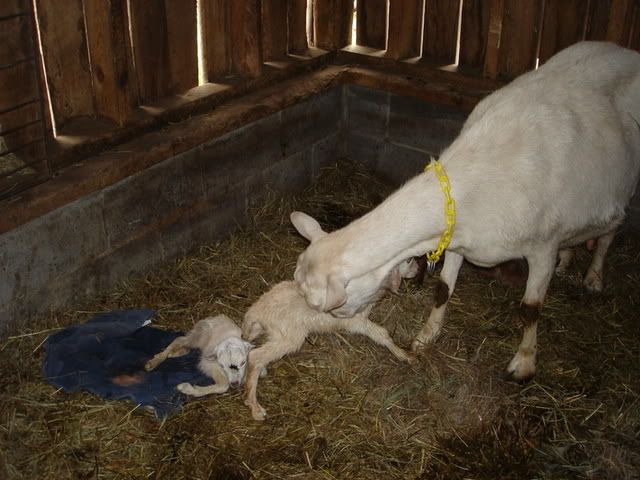 Me with the littlest one (pay no attention the the hair!)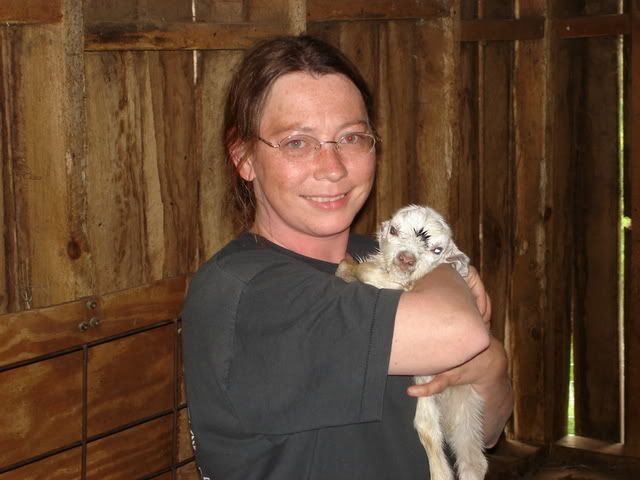 Another mom and babies pic. She had 2 white and a nutmeg color, which no one is sure where that color came from!
IMG]
http://img.photobucket.com/albums/v450/calico222/newpics5082.jpg[/IMG
]
So, right now we have 10 regular baby goats, and 2 pygmy babies, with more pygmies on the way. The pygmies are just too cute for words! But, haven't had a chance to get a pic of them yet. They look like little toys and the 2 we have so far are so shy. They are in a separate pen outside and they don't like coming out of their shelter yet.