Hehe I remembered my cuteness warning...I got some new pics of Hercules and Lil Man....(Dave changed his name again so hes called Dawkins by Dave and Lil Man by me..But it works and he answers to both...LOL) I wont be posting any more pics of my sweet boy Fluffernutter...He passed away tonight..
So Im hoping posting these pics will help make me feel better that I have 4 healthy loving furbabies still going strong...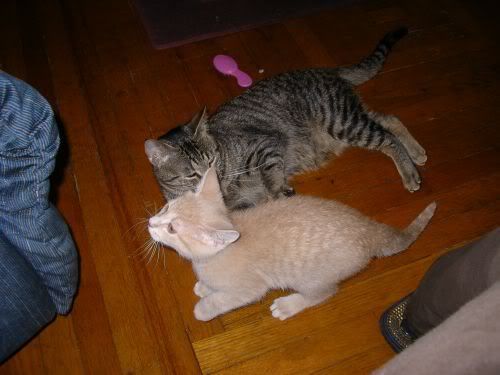 "I see your toes up there Daddy..Im gonna get you...Muwahahaha"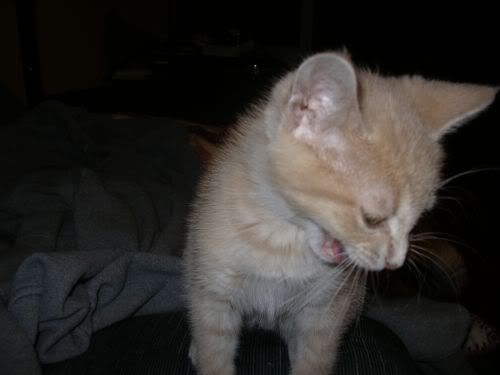 Dawkins/Lil Man trying to be tuff and meowing at Hercules to move...LOL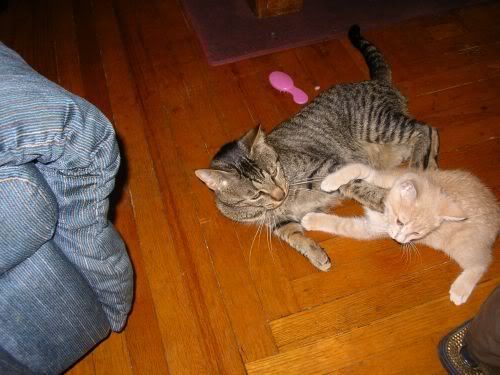 Father and son moments...They love to 'bond'....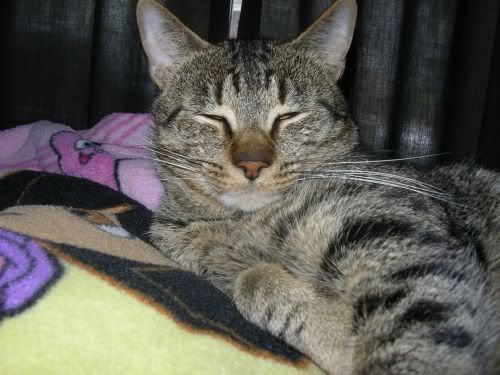 My big sexy man Hercules!!! Being the Hugh Hefner of the house..All he needs is some silk pjs..LOL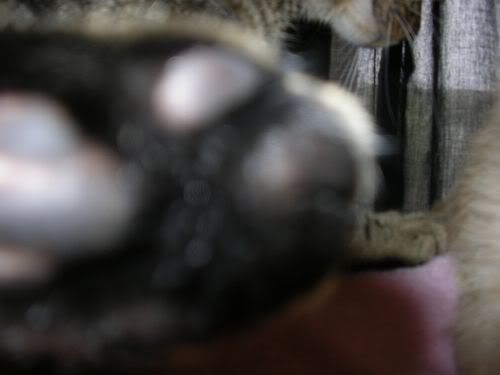 Hercules paw....I thought it was cute but he kept moving his foot away...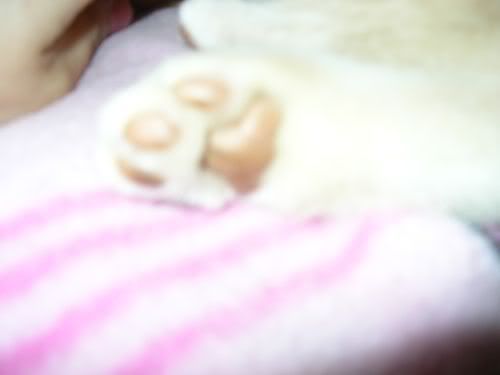 Lil Mans paw...He was a good boy cuz I gave him a kitty treat to stay still...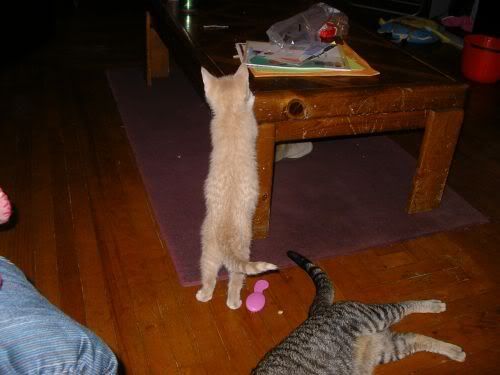 I spy something yummy on this table...Mmmmmmm meowmy stuck treats up there...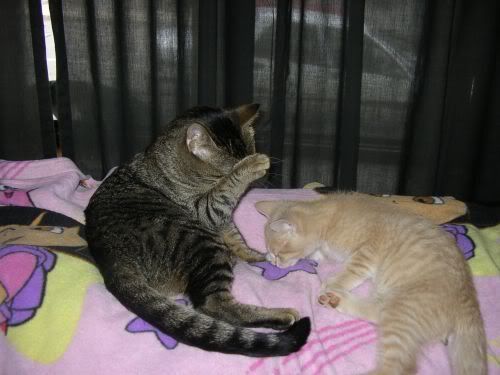 Bathtime for Hercules and snack time for Lil Man...My big boys!!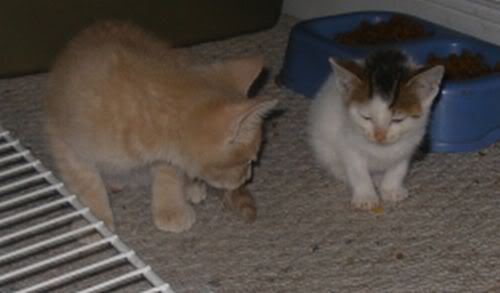 Lil Man and Trotter bonding over food...Cali was hiding from everyone all night...I didnt get any pics of her..But shes next..LOL
Please give you kitties an extra snuggle tonight...