I was kitten-sitting for Twix earlier today (it's not exactly easy to keep and eye on six active kittens!). I managed to snap a couple pictues of them - not the best, but more updated then the three-week old ones.
It seems my kittens will be as much of TCS addicts as I am!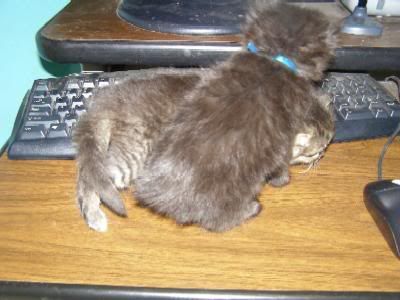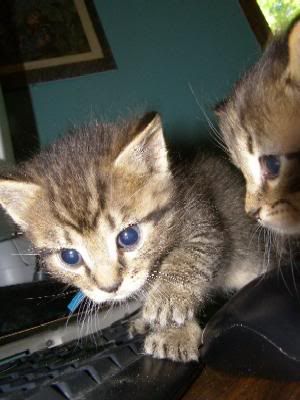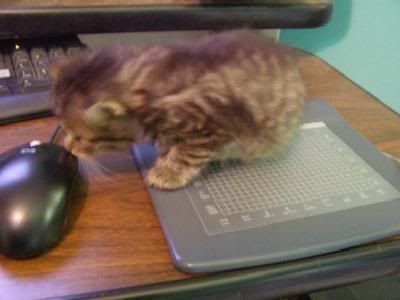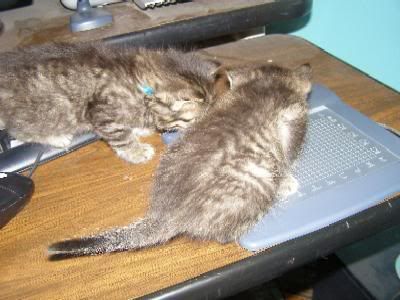 And some of their crazy kitten antics. (The ones in the basket were having a wrestling match - the others were doing... something kitten-like.
)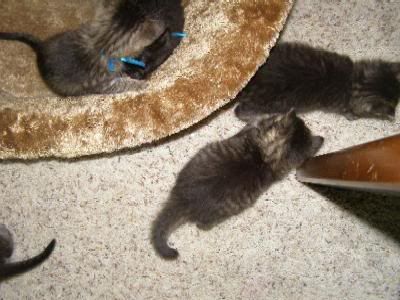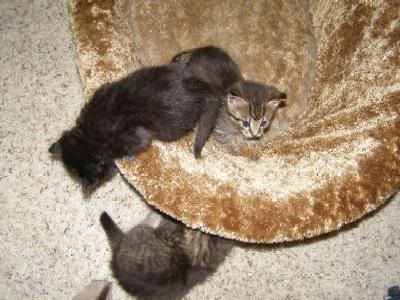 (I kindly refrained from snapping a picture of the new piddle spot in the litter box, though it was hard not to!
)