I posted about him and I bonding last night in the lounge. Just a few moments ago, he decided he wanted some "Tonka Time" again
"Ok mom, Im ready"
"Don't miss anywhere"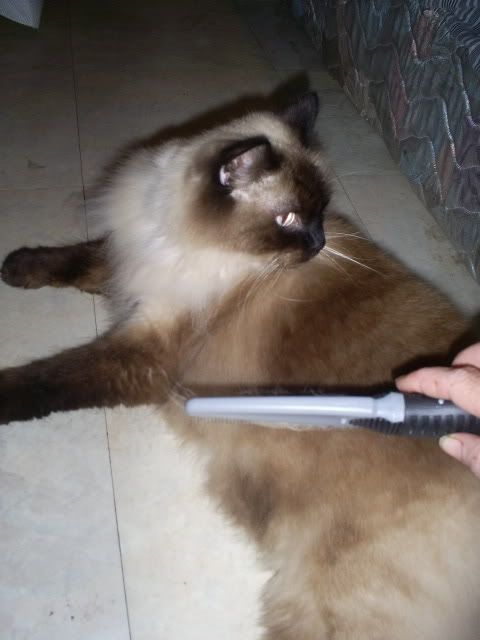 "Don't miss my belly!" (He actually rolled on his back for me to do it)
"Oh that's the spot!"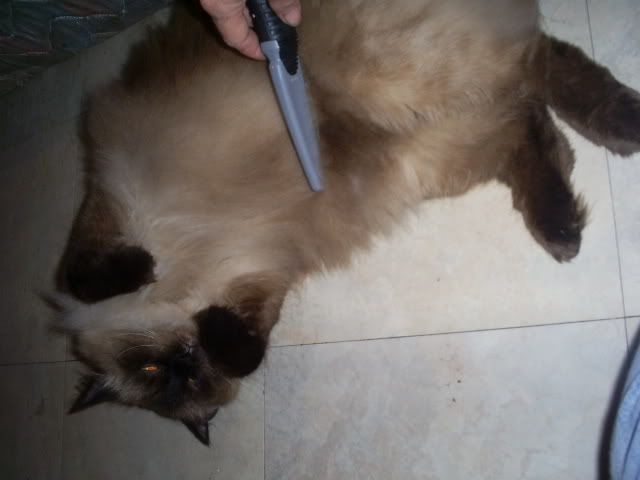 "Ok, now this side" (yeap, he flipped again.. no he's not spoiled
)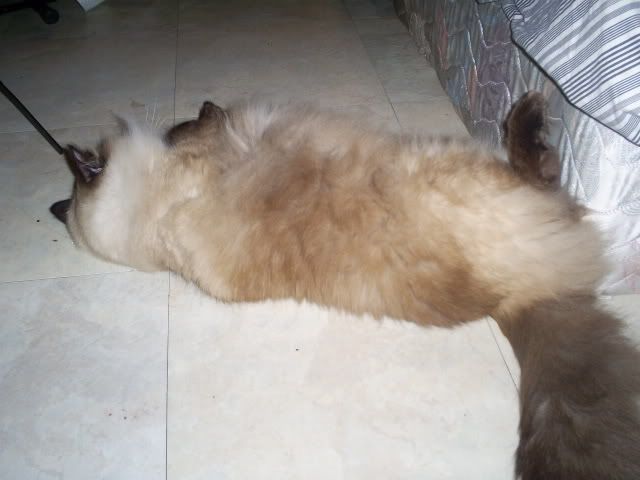 "You're getting good at this mom"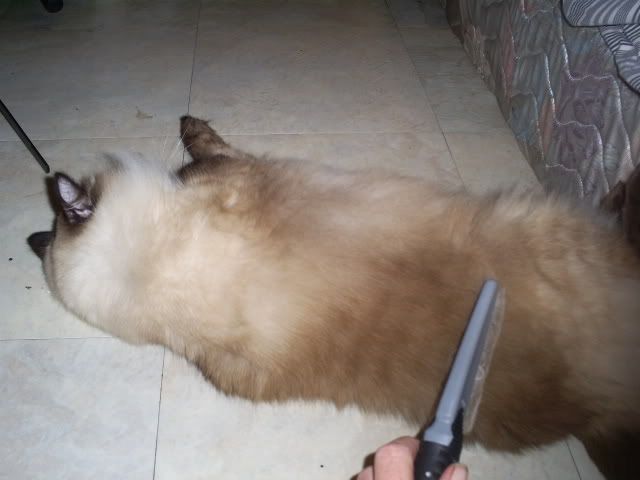 Then he retreated to his hidey hole for a nap
And one just for fun