hmmmm, I spy with my little eye, something cream colored.... can anyone else see it?
I tried for a close up, but the camera strap was too distracting.... it's HARD to take pics of a kitten...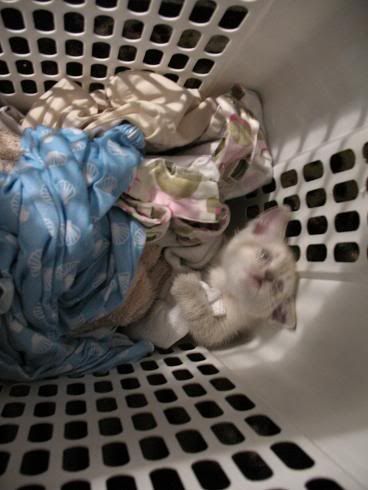 He decided clean folded clothes from the dryer were better than dirty ones waiting to be washed....
you may think daddy's jeans are not comfy to sleep on, but you are wrong.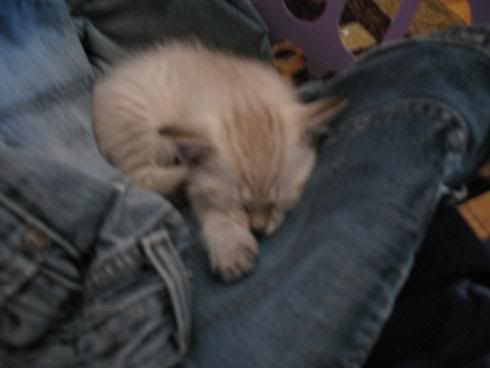 Here's a good size comparison pic for Aunt Honey... I'm small enough to fit in a back pocket!
And cute enough to completely hault Meowmy from continuing any wash!