David was so sweet this weekend, he took vacation days and took me to Home Depot and got me a new kitchen floor. Of course we had to do all the work ourselves and I got the crappy part cuz I wasnt allowed to lay down tile so I wouldnt mess it up..LOL...But all in all Im estatic with the results...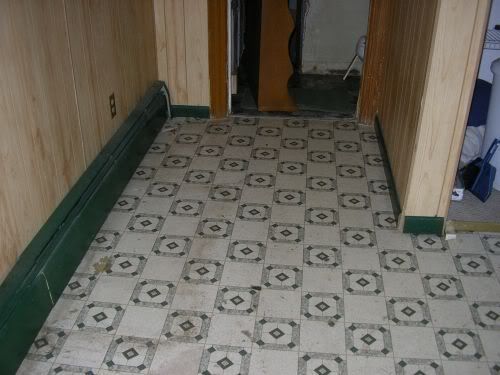 This is the crappy floor...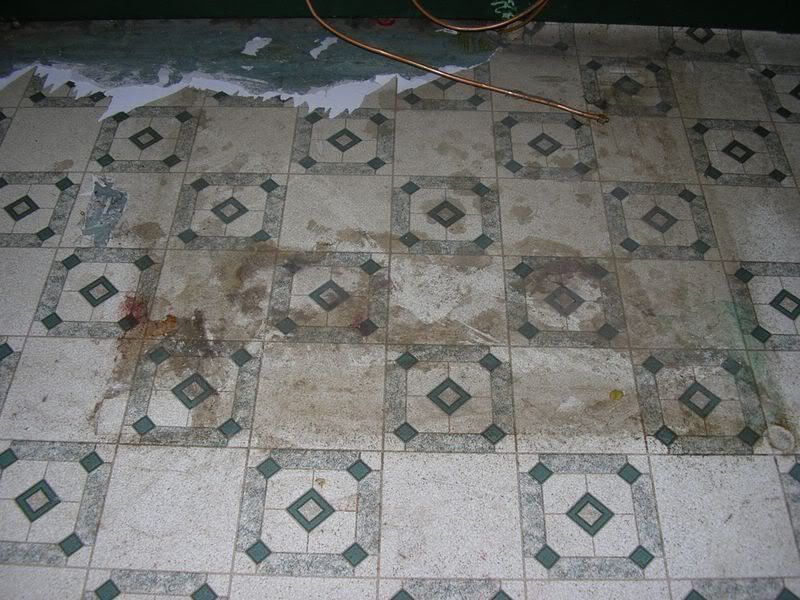 The spot under the stove...Icky Icky Icky...See why I needed a new one!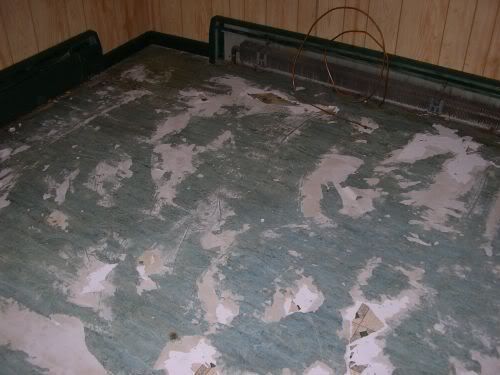 Halfway mark. I had to go over all the white spots with a putty knife and scrape it all off so nothing was uneven...Not a fun task.
The floor with the dirty stove over it...But its still purdy!!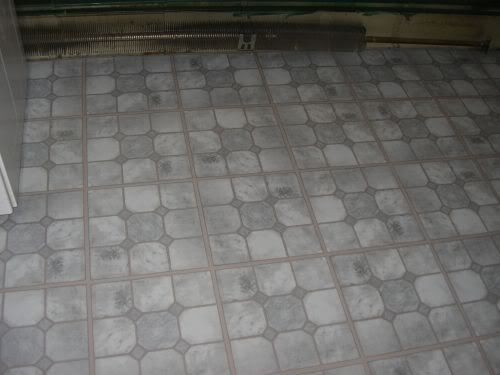 A big view of the part of the floor...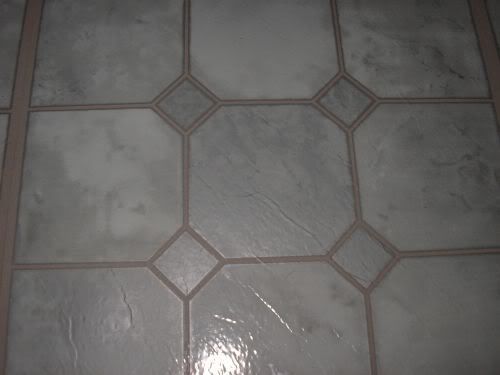 A close up of my new tile!!!! I cant wait to have the whole room finished. We are painting the walls a slate blue and keeping the half paneling on the bottom. My kitchen looks huge now and just so pretty...I cant wait till I get to mop it. But Im not allowed till the end of the week so I dont mess up the glue that we had to put down....