I know we all love pics here, so I took a few more the other day. Enjoy!
Abbey: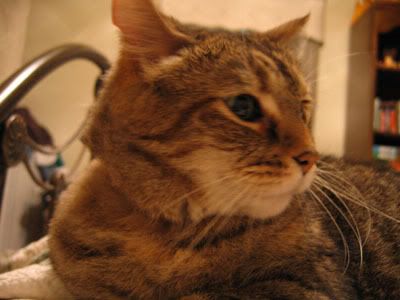 Who's a pretty girl?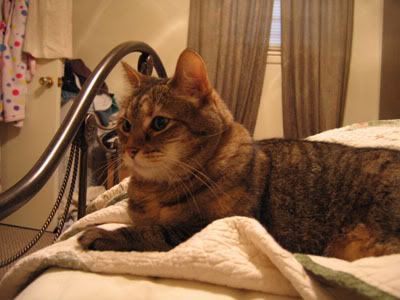 Helping with laundry (that's a plastic hanger she's pawing at so quickly):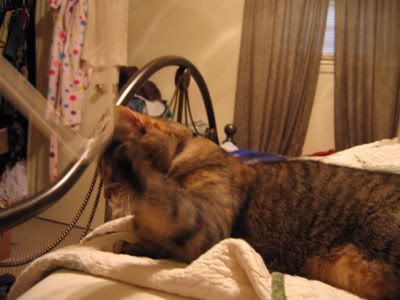 C'mon Abbey, stand still and smile for Meowmy's flashy thing:
Zzz.. wha, you again?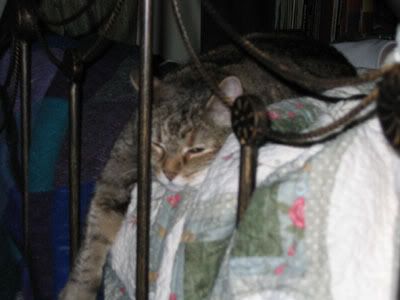 Sleepy Kaeli in "her" spot in bed (more like DH's spot but she wouldn't ever admit to it.)
I gave the belly scritches at least twice an hour all night long!