It's a crinkle cave addition!
Stan was the first to venture in, Bella was a little more cautious
Plenty of room in here!
Once she saw him in there, she decided it was not only ok to go in; it was imperative to go in and stake her claim.
Yep, nice and roomy in here!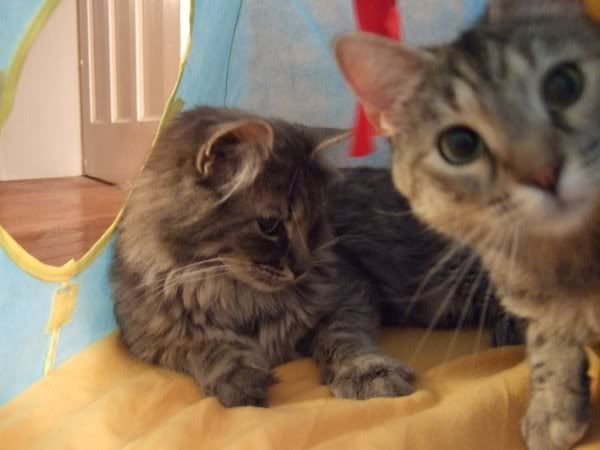 Think I'll check out this tube; make sure it's up to kitty cube city code…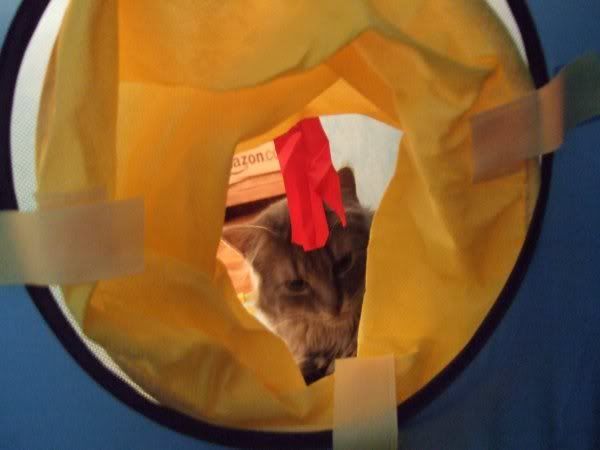 Whoh! I'm outta here!