Hi, Pixie's kittens are thriving and growing fast - they are 6 weeks old today - i'll be very sorry to see them go!
This is them 6 weeks ago: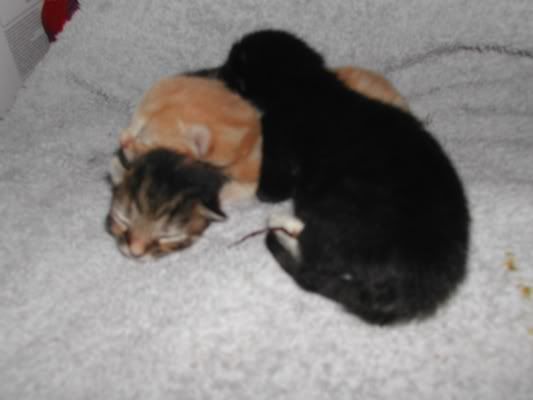 and this is them now: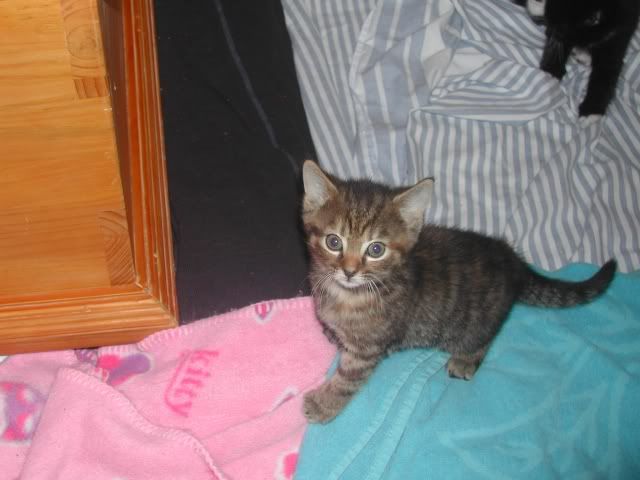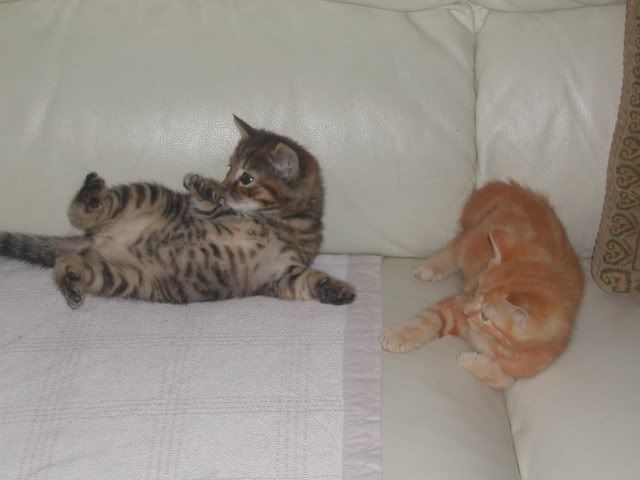 Does anyone else think tabby looks like a girl in this pic?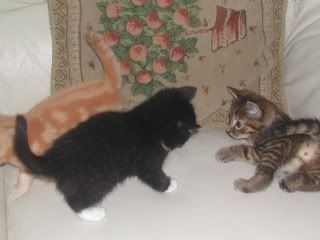 Being washed by 'uncle' Chilli!