I have returned from my trip to Oklahoma and wanted to share the pictures.
First is my brother's cat. She came from the shelter and is some type of mix with blue eyes, but very unusual coloring! Seems like dilute torti pointed?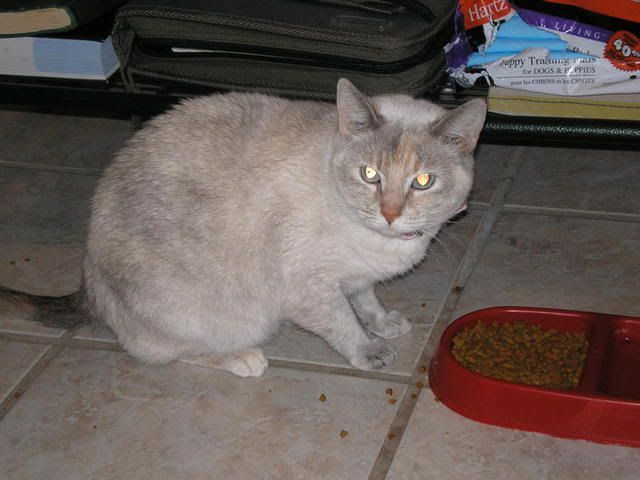 Next is my mom's cat Scratch. He's a mix also. Maybe a Himmy back in his genes somewhere? He has such amazing soft fur.
Next is my son's cat Luna, mama of the kittens. (She'll be getting spayed as soon as they are weaned!)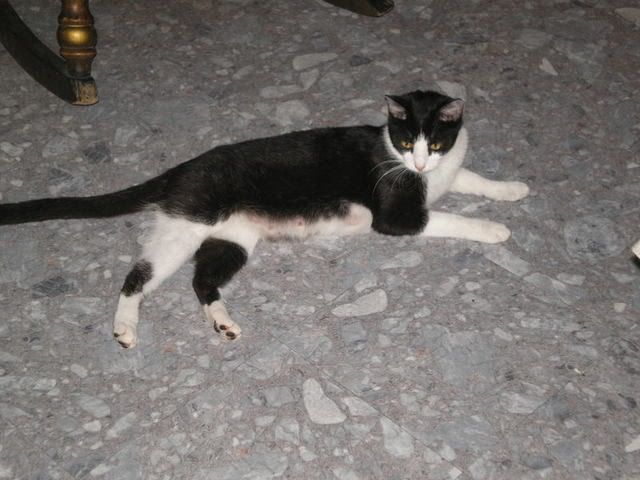 Next a pile of babies! They are 3 1/2 weeks old and just starting to crawl all over the place
Just look at that little tabby darling in the front
Another one of the kittens. There are 2 black and white males, one brown tabby with white male, one brown or silver tabby male (wasn't sure, but he had a tiny bit of brown) and one torti female.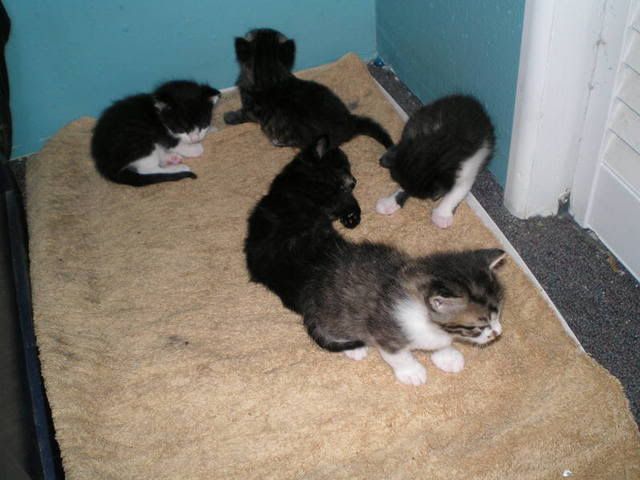 The only female kitten, this little torti is SO cute! She only has one little spot on her face and one tiny spot on her foot that is reddish, the rest of her is solid black! I'm not sure if she'll get more color as she gets older. GoldenKitty can maybe answer that?