I went out for a coffee at Dunkin Donut's this morning... I've been doing a head count before I leave & when I come home...
So today, I come home & I have 1 little LuckyGirl, and 2 little Louie.....but where could Leo be????
hmmmmm..... I had looked everywhere....
apparently, ALL kittens love the pillows on my couch.... Louie used to hide under them & sleep on them ALL the time when he was a baby....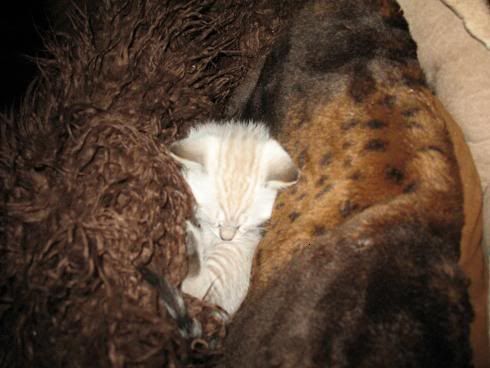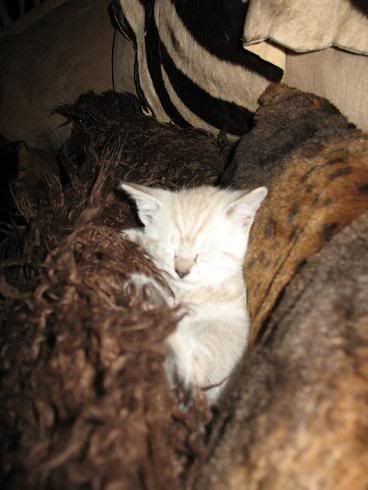 Meowmy pulled him up a bit so he'd be on top of the pillows instead of in between them....