Apparently LuckyGirl had had enough of "the boys"
So she found herself a new hiding place where a certain 7 wk old baby can't bite her back legs & hang on them as she tries to run away... The only problem is Meowmy didn't know she was in there when she went for a towel... She scared the HECK outta me!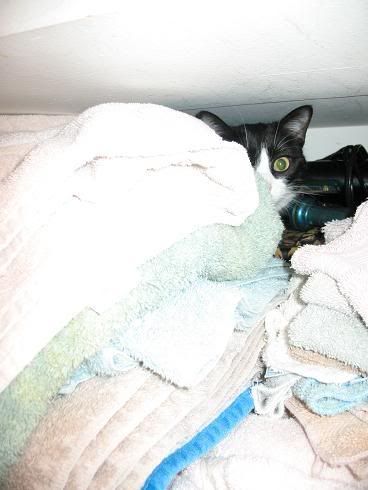 Ok, Mum, I'll move, you don't have to be so jumpy!