Yay! I have pictures, I have pictures!! *cough* Ok, now here is the baby kittens!!! First up is....
Chubs!!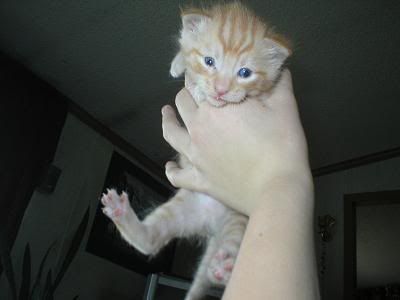 He says, talk to the butt, the face doesn't want to hear it!!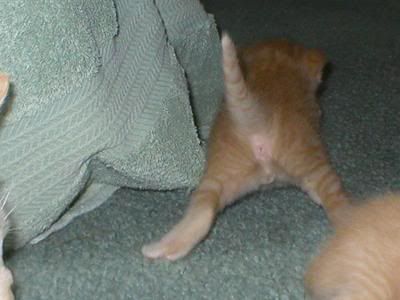 Next! Shaksphere! I know, I didn't wash his eye off before the pictures... I should have done it before.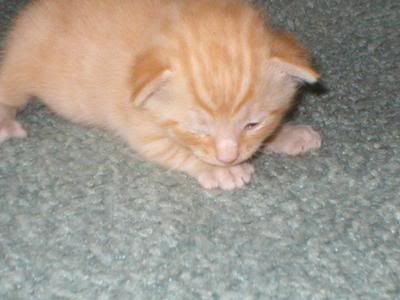 He says, I hate you now!
Next.. Is Tosca!!!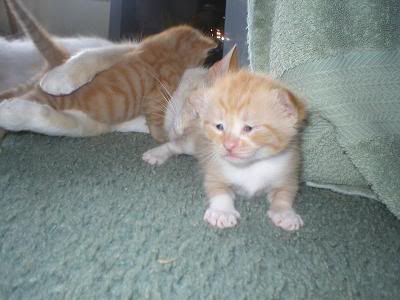 What is this??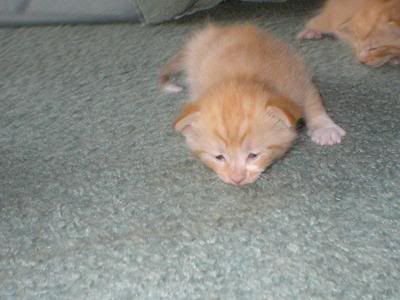 No more pictures for you!!
They are all soo cute!!
Enjoy! Thank you for reading!!