Here are the babies at 3 weeks old. Starting to venture everywhere as you can see! Reuben is boistrous, brave but very loving. Eden is the clever observer, calm and poised. Typical boys and girls, eh? lol
Mum cat ,Olivia, is doing well today..eating and nursing the babies..and her 'lumpy teats' seem to be less hot than yesterday (still lumpy/swollen though), but I'll get her to finish the course of antibiotics as a precaution.
Reuben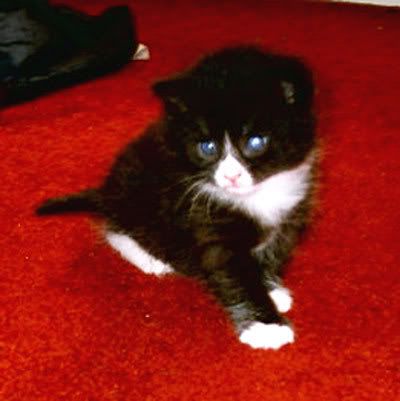 Reuben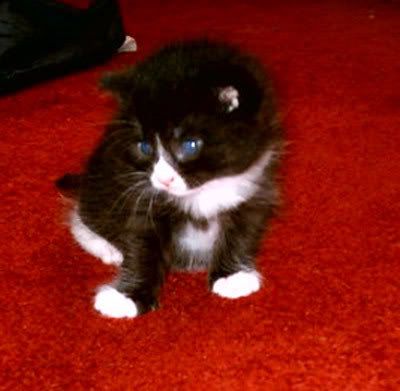 Eden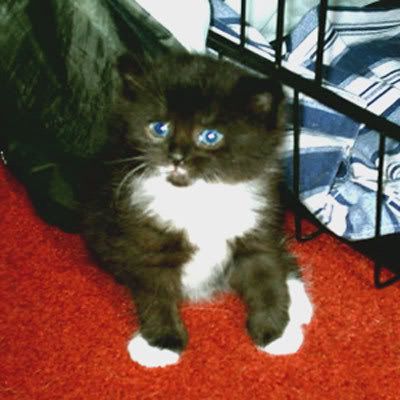 Eden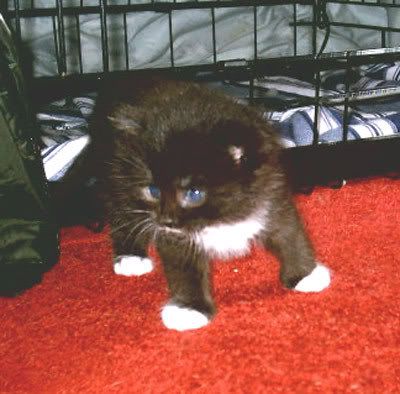 I call them 'My Little Gizmos' as they remind me so much of my beloved cat who passed in January, Gizmo (see below). The have big white paws, just like him!