I got some new pics of Bruno our basset houndie boy and a couple of the family...Please keep this tidbit of info in mind while looking at the pics. We all look like crap, dave just got off work i was still in my cleaning clothes and both of us hate getting pics taken of us. The girls just finished eating and refused to have their faces wiped off but their kids so they wash pretty nicely...LOL...
*My mood of the day*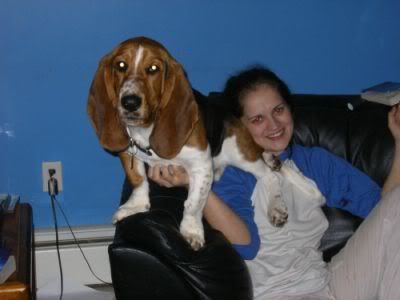 *And then Dave made me "smile pretty"*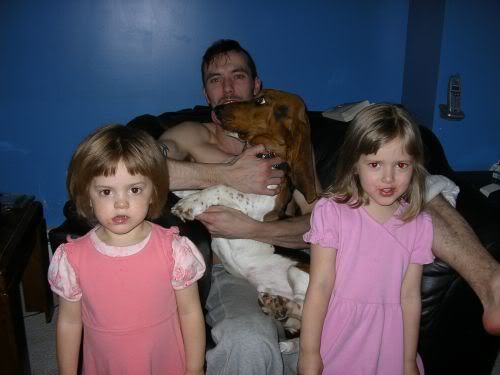 *My hodgepodge family..But what the hey..I love em anyways*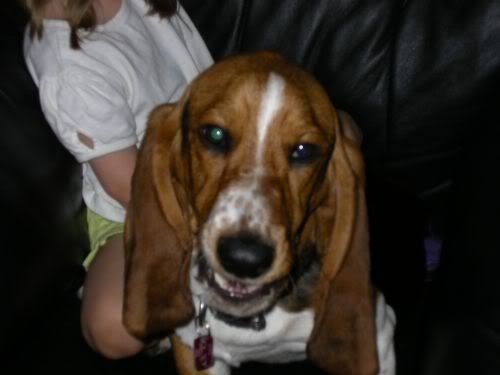 *Bruno sitting on Maddis lap*
*He was sitting nicely till I snapped the pic and he started to get up*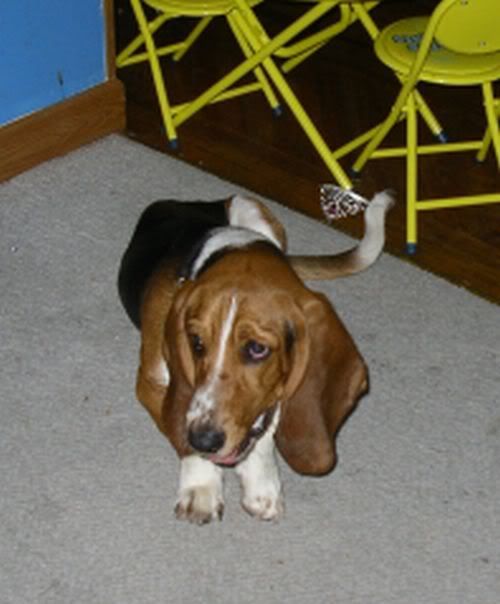 *Playing the staring game with Lil Man*
*Got an itch...Scratch it*
*Maddi and Katy...Katy had decided to do a "gangsta" pose.
*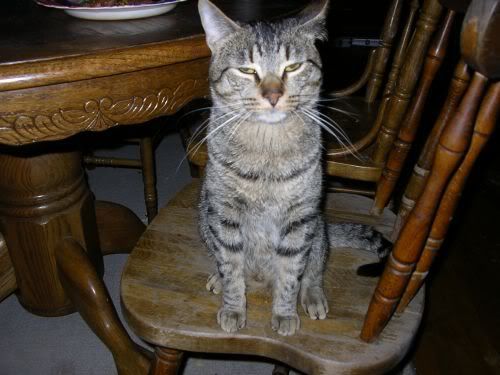 *And the big bad bossman of the house..Cant you tell hes in control*
*I just previewed the post...Man do we ever look like a funky bunch of people...I can promise you that we dont normally look that crazy or grimey..It was just one of those days, full of cleaning and running around like crazy peoples...LOL*