Meet Goober!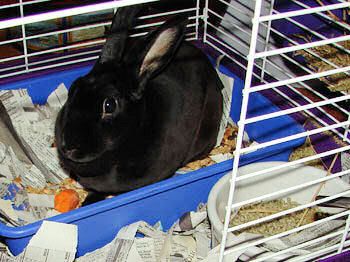 Not sure yet if Goober is a girl or boy bunny (but I will call him a "He" for now
....he belonged to my nieces BF's SIL, but she can't afford to keep the bunny anymore. He didn't come with a real name, she just let the kids called it whatever name they felt like at the time
So we chose the name Goober "cause that's what it looks like he leaves on the floor when he's out of the cage too long!!