Mixi and Bailey, Vela, Carina, and Redding: (See how shiny Vela's coat is in comparison to the others?)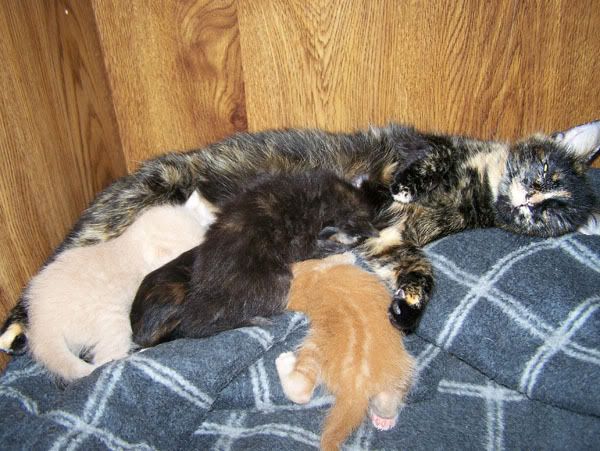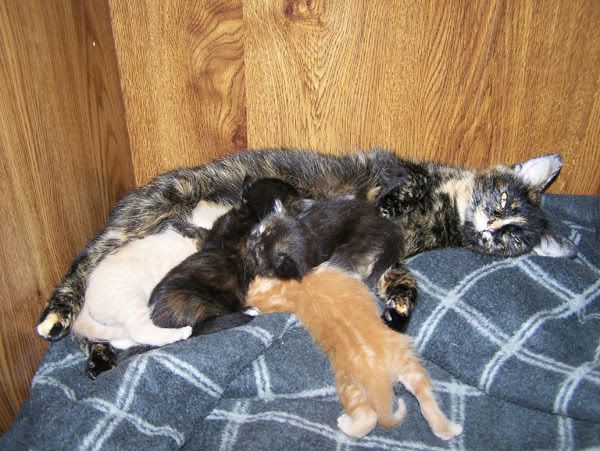 Carina and Redding: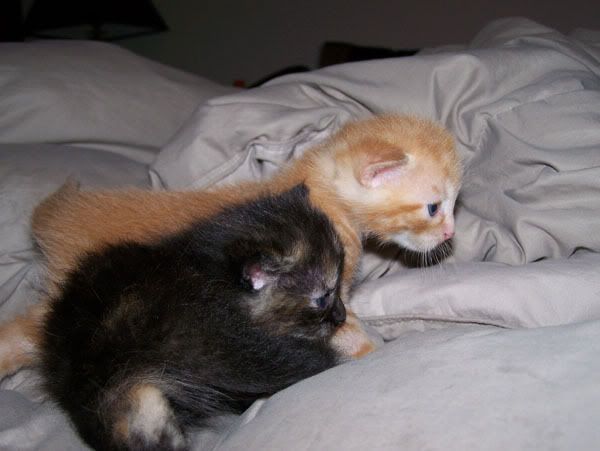 Bailey and Vela: (Doesn't Vela's coat look more "robust"? It's sooooooo soft!!
)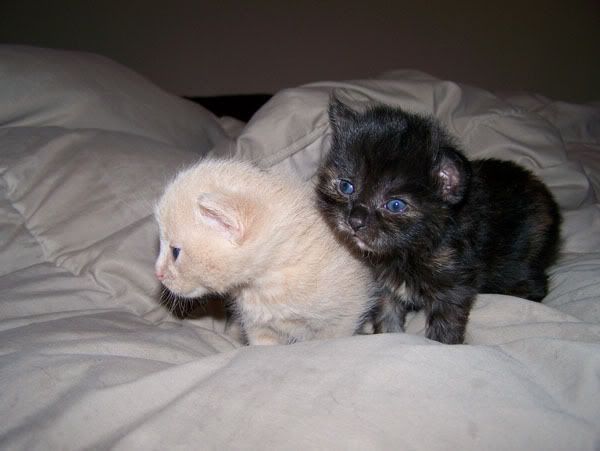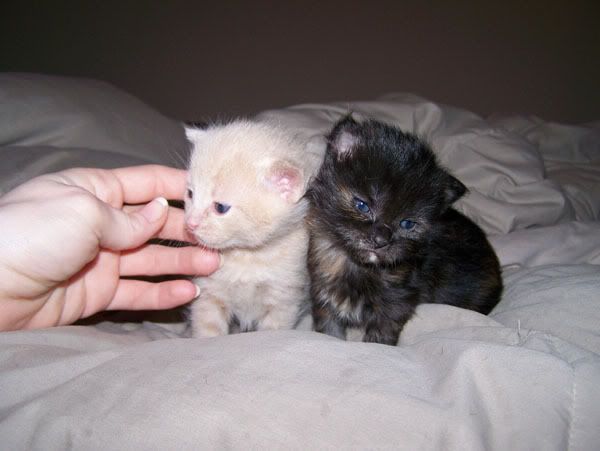 Can anyone tell me if Vela could potentially be longer haired?
The potential is there, because there's a medium haired tom cat that I see in my backyard every now and then. I've just never seen a longer haired kitten in comparison to a short haired kitten.