These 2 were taken for Aunt Honey.... to see his size.... 1/2 as tall as a box of tissues!
I know he's sleeping, you try & take a pic of a kitten...they never stop moving!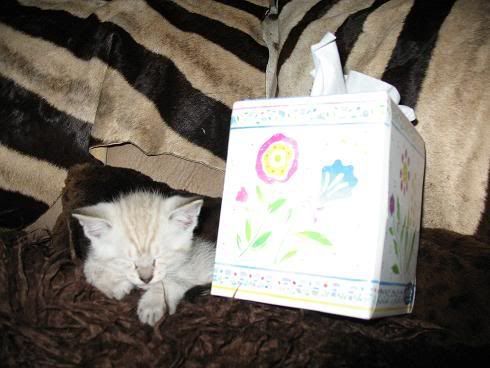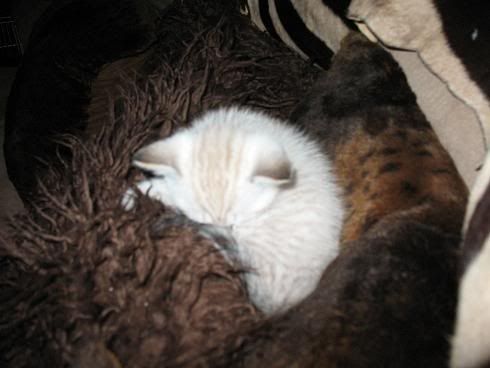 (I apologize, not the best pics of me... I've been sick & suffering from allergies & sleepless night....
)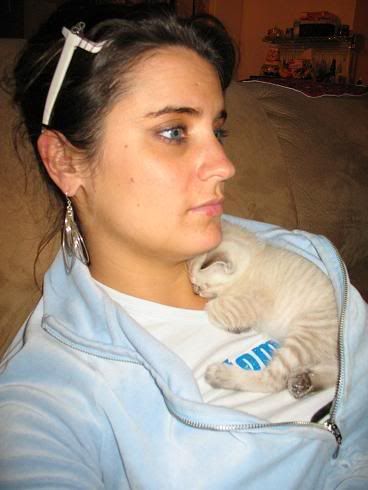 my 3 furballs.....