I haven't posted here for a while, six kittens is exhausting.
Twix actually does most of the work, but I'm occasionally her "babysitter" when she gets sick of cleaning bums and wants to go for a hunt.
The kittens (Tuxedo, Squeak, Peep, Lily, Tank, and Tinker) are all nearly the same size. They're wobbling all over, playing, exploring, and occasionaly trying to clean themselves or scratch their chins. They
love
to be petted - when I greet them at least four wobble over to come see me!
Two of the kitties are staying with me, one has a home (Tank), and the other three will have homes in no time. No worries there, but Twix is getting spayed ASAP after they're gone, I don't want any more kittens no matter how cute they are!
Meow!!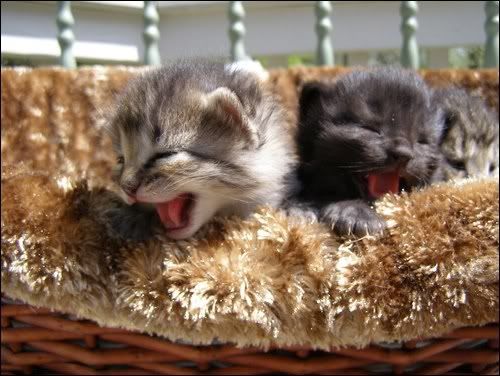 Whassat?? (It was the deck. Oh, how interesting...)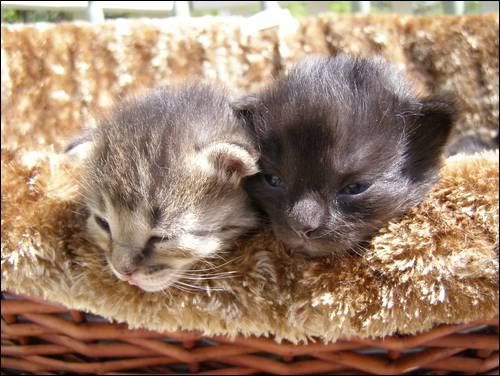 They all kept boosting themselves up the side of the basket, then dropping back down after realizing how far down it was.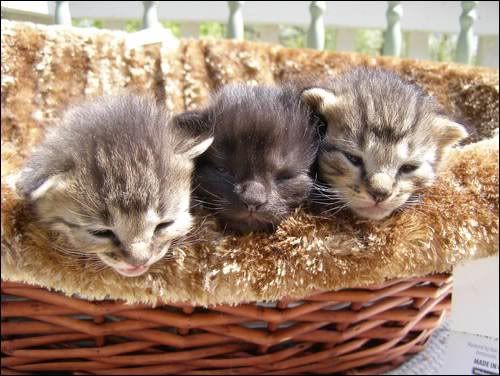 Toooo tiiireed....