Well, following my thread of what I found in my pond yesterday, I had many requests to post pictures of my pond. I had to scan a few pictures since I hadn't saved them to the computer. Good thing my scanner still works!
I have some before and after pictures and I'm still amazed at how far I've come. It was a lot of work, but I think it was well worth the effort.
If you can imagine, when we first had the house built there was nothing out there! I have slowly transformed it over the last 4 years and am still doing so now. I need to go out and take updated pictures.
This is how it looked when I first built it..I had bought a preformed liner...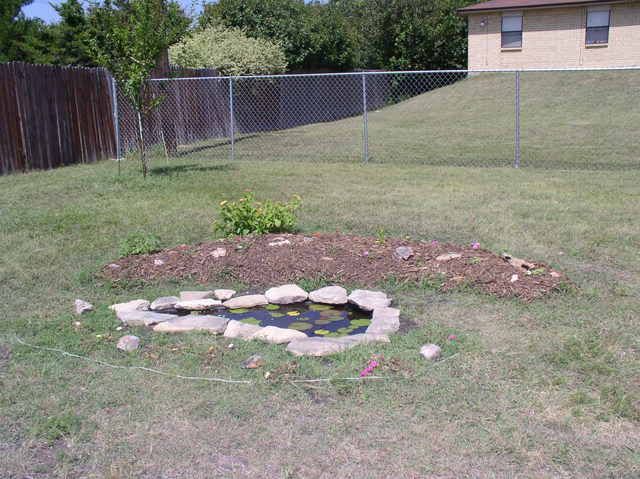 Here it is a little more developed...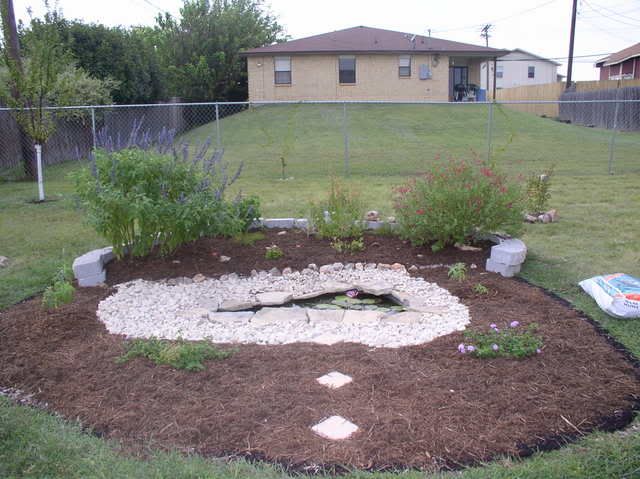 It didn't always have its pretty days...I had problems with the mulch always getting into the water and I thought my liner had a leak. I really made it too small and wanted a much bigger one to attract more wildlife such as hummers, butterflies, frogs, toads, lizards (I'm still hoping for one of those), etc.
Here are a few from the backyard and we have one of those huge ugly satellite dishes, so instead of yanking it out, I put plants all around it and am having coral honeysuckle grow all over it so I can attract more hummers and it will be great for nesting birds.
Once I got the plants in the ground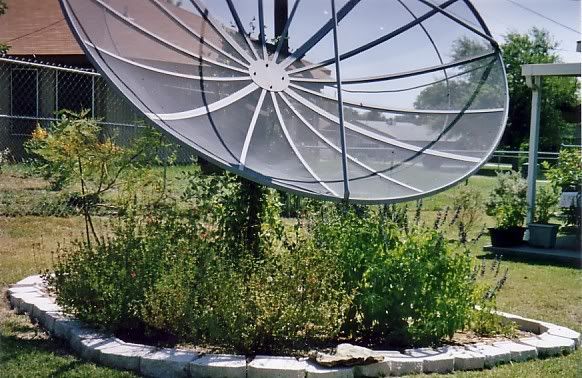 One of a general view of the backyard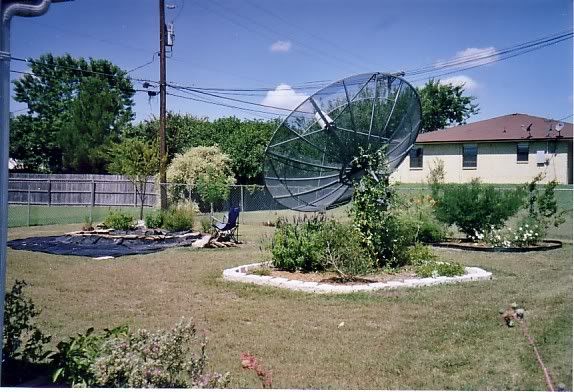 One of the side of the house when I first started
One of what it looks like now...although I even need to update this one, I have put weed fabric down and a border so all that grass is now covered with mulch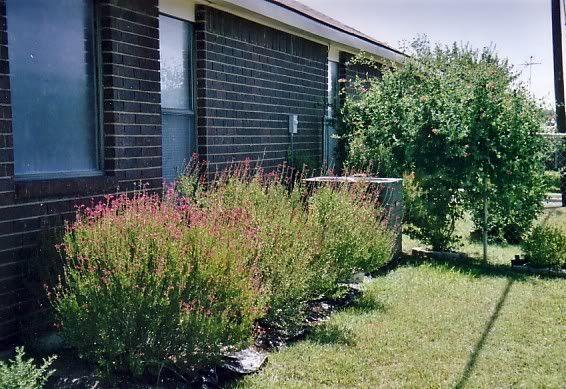 This is our front yard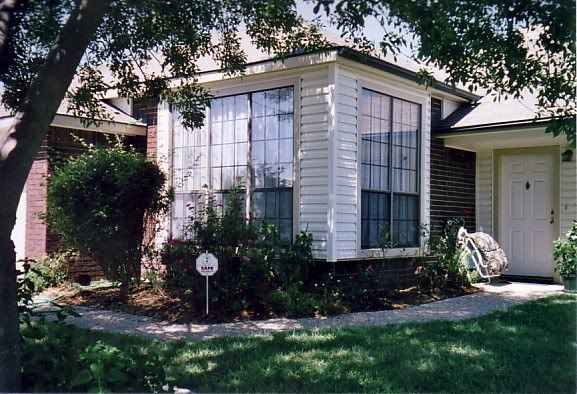 This is in the middle of the process....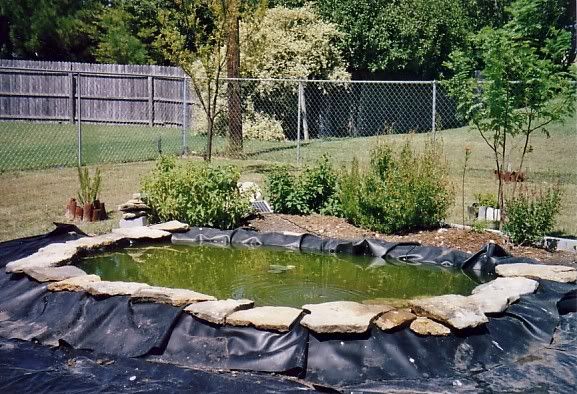 And lastly....the finished product...it took me many months! I just took the old liner out and dug the hole about 5 times the size and put in underlayer and then a liner that was not preformed that way I could shape it the way I wanted and I needed a shallow area to put rocks in so the birds could get to the water. I also have a little waterfall, but I don't think you can tell in this picture. It is run on solar energy.
One view...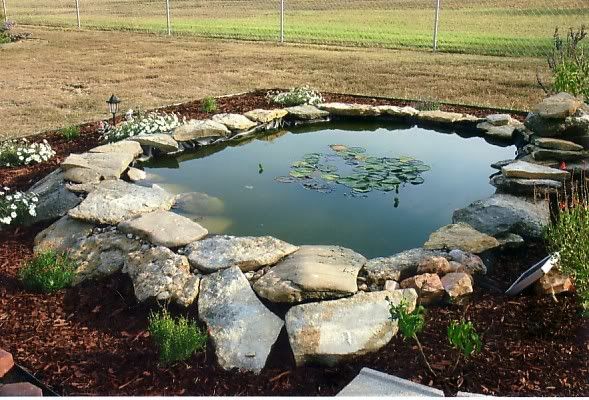 And this is my favorite view...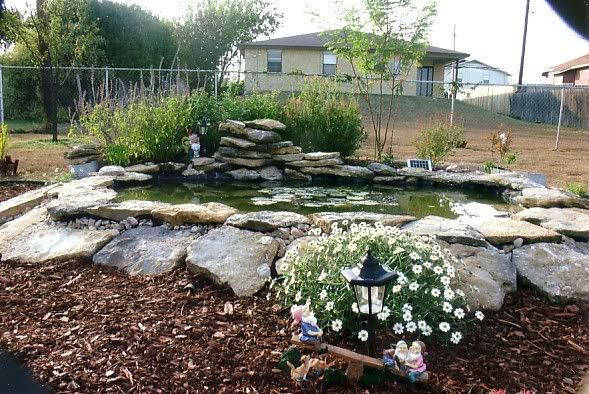 There are so many benefits of having a pond and other plants in your yard. I am in the process of making a little side patio to be able to sit out there. I have even grown my own plants and put them in the ground. It's just such an experience to grow your own and see them do so well.
I hope you enjoy the pictures!