Here are a few pictures of Isabella my mom snapped a few weeks ago before i moved them in with me and Colin
Enjoy!
sleepy bella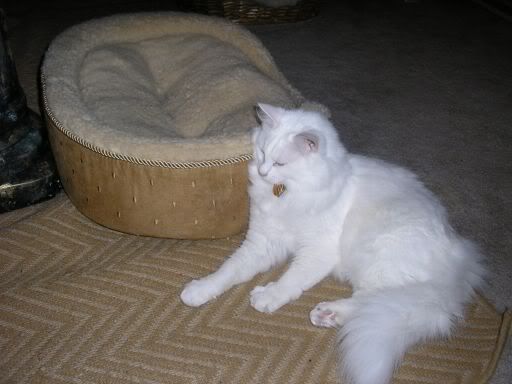 she loves her kitty bed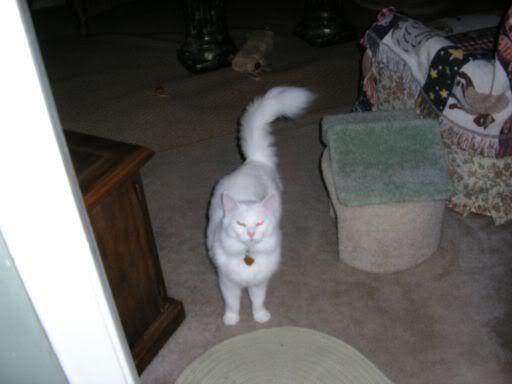 thinking about taking a nap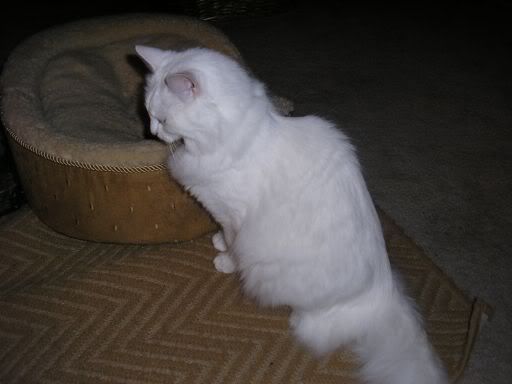 ah ha! i got you now toy mouse!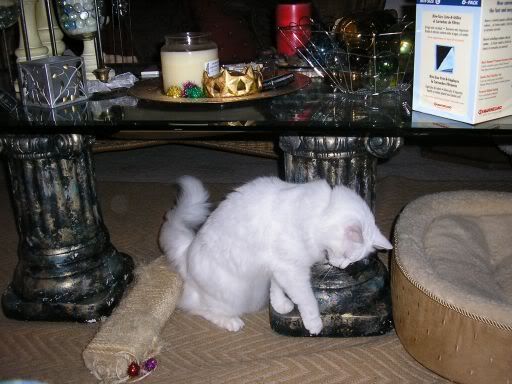 umm mom i prefer the couch to the scratching post
bella bee
sometimes she likes to lay outside of the bed instead of in it lol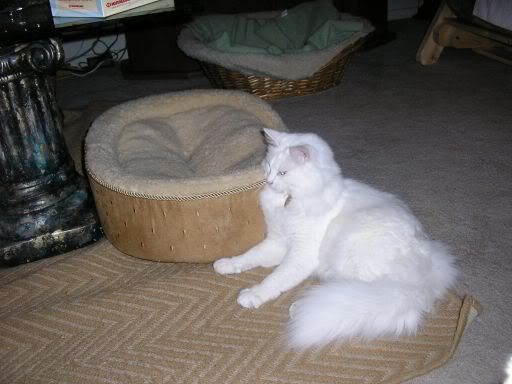 hummmm, jasmine's tail sure would make a nice toy!