So I got my order from Plain Brown Tabby yesterday and took some pictures. I had the most success with the banana and the feather dancer. Not so much with the kitty lure and crinkle ball, but you never know what they will like until you try it out.
Here are some pictures of them having fun and I get to introduce the rest of our family.
Lexi with the banana...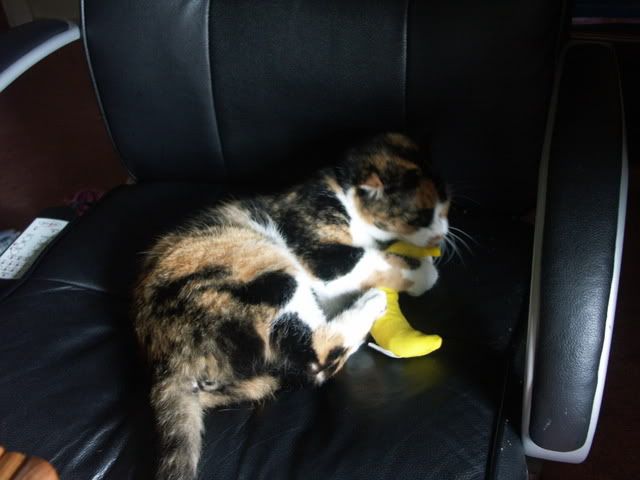 and the feather dancer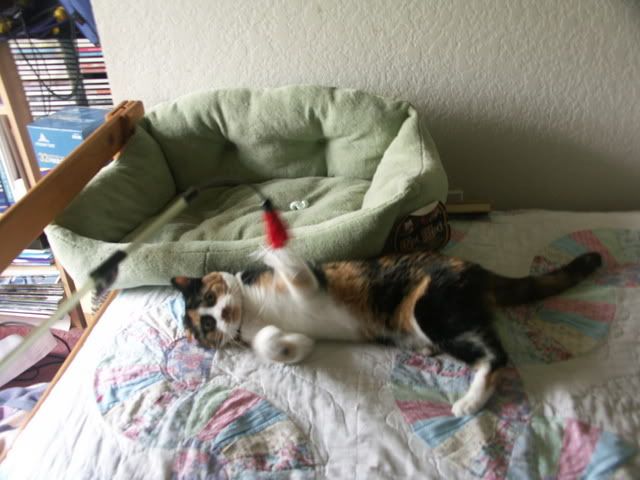 Tedi with the banana (he really loves that banana!)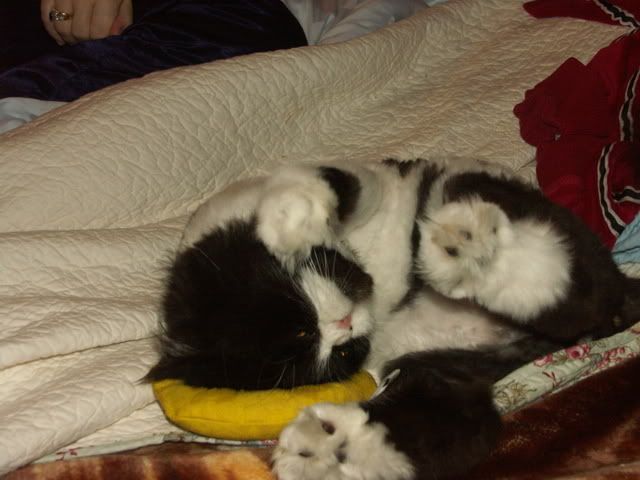 Maya is the one that loves to be brushed and will run after you and smack you in the back of the leg if you stop brushing her...she wasn't in a playful mood at the time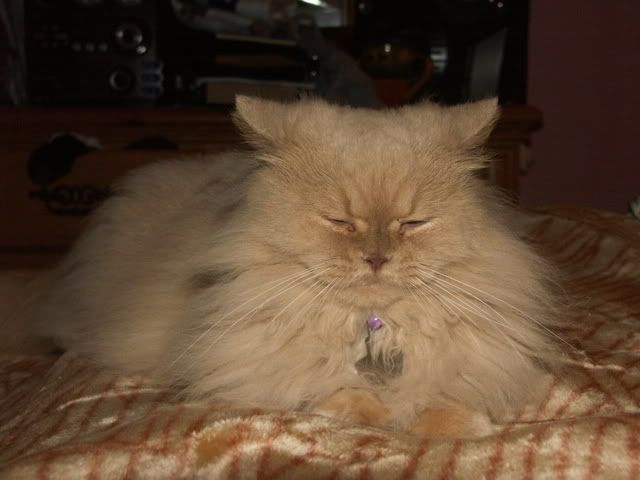 Luna loves shoes...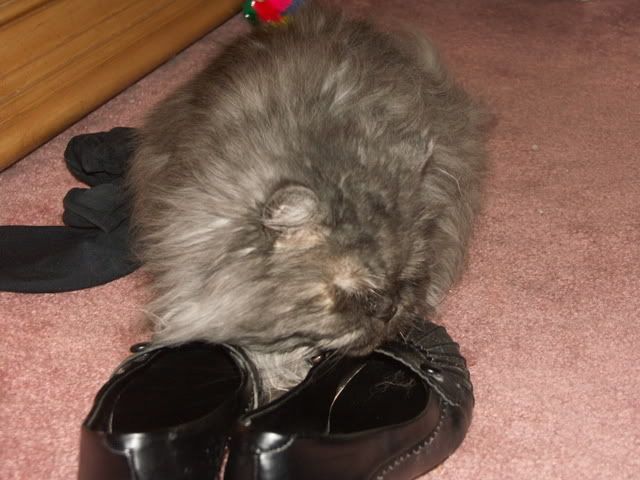 and the banana...