One year ago today, DH and I walked into the SPCA looking to adopt a dog. We looked at the puppies, the older dogs, little and big ones. None of them seem to take to us. Just as we were going to leave, we spotted this red pup in the corner who was limping. Everyone was either just walking past him making comments about how he was limping and "crippled". One woman approached his cage and he cowered in the corner from her.
This intrigued me.
I waited until everyone was out of the room and sat down in front of the cage.
I spoke to him softly with my hand under the gate. About 10 mins later, he limped over to me, and put his injured leg in my hand.
I told DH to go get a volunteer! I wanted to get him out.
The lady opened the cage, clipped the leash on and slowly walked him outside.
That's when we were told they he was an abuse case. Someone had broken his leg, and he was found wander the streets, eating garbage...... At 5 months old!
In the playpen, he stuck by my side. The volunteer said he had not taken to ANYONE like he did me.
So in the middle of moving (literally) we adopted him.. He rode in the truck with us back and forth from the old house to the new
This is the day we got him. He only weighed 23lbs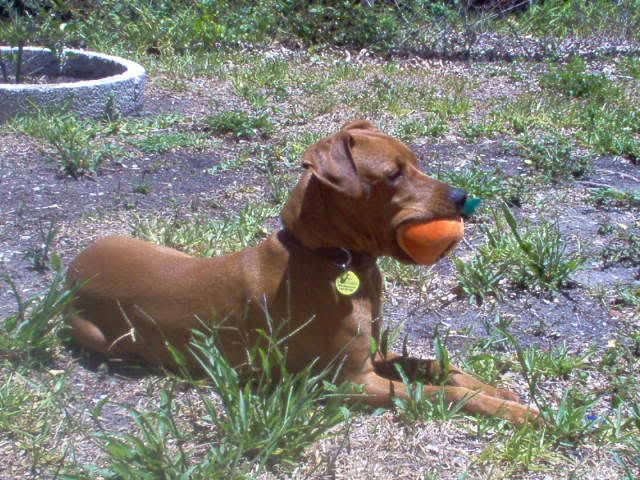 Here he is now... a whopping 70lbs!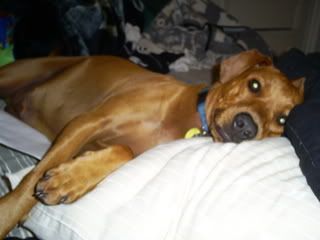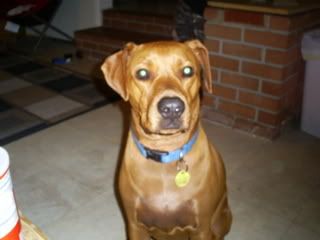 HAPPY GOTCHA DAY JAKIES!