This cat wandered up to my door. I've seen him loose over the past couple of weeks or so wandering the neighborhood. We posted signs for him thinking he belonged to someone locally. He's just as good as gold. Used the cat box, and likes people (which is more than I can say for my current cat, El Gato del Diablo. (aka Mojo)
I've kept them separated, and used separated food/water and litter boxes...
Soooo...any idea what this swelling and wound may be??
Pretty kitty
OUCHY!!!!! Look at the swelling!!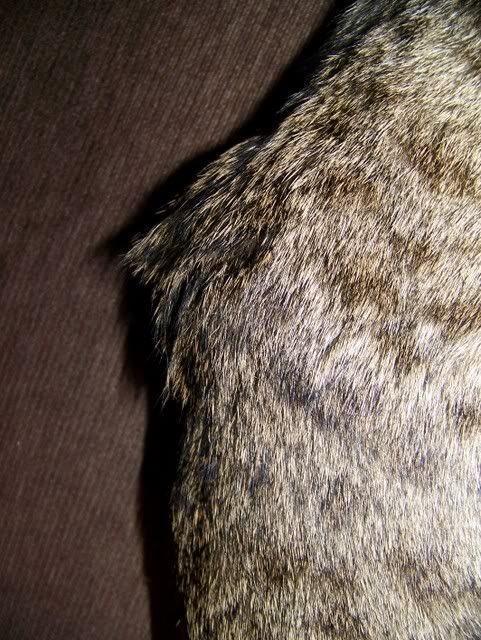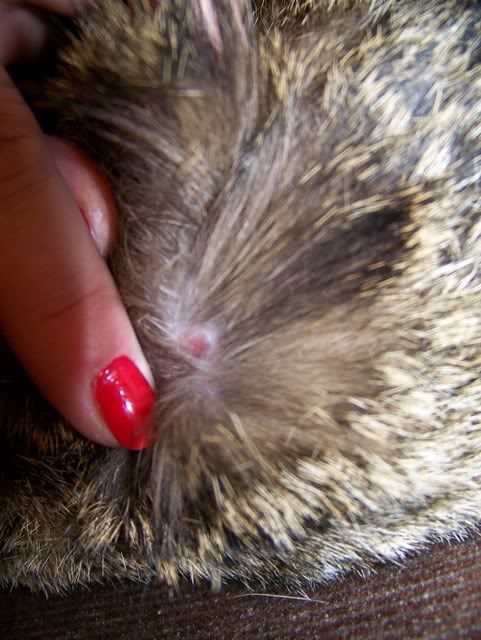 I can't really afford 2 cats, vet-wise, and my house is pretty full with reptile rescues I have (and my current BIG ATTITUDE of a cat, Mojo)
So aside from the Humane Society (who I am not so sure will be very helpful since they are quite full)...I am sooo very tempted to keep him..
I have a vet appt Friday if I can't come up with better arrangements, I will at least get him looked at.
Anything I can do in the meantime??
The swelling is soft, like soft fluid/pus..No weeping, and the wound is almost like a blistery surface, smooth, (other than the swelling around it)