After getting off work early today I thought I`d go and see Maisie for a while and try out the new lens for my camera. Here are the results...
It looks like she`s swearing out of the corner of her mouth here...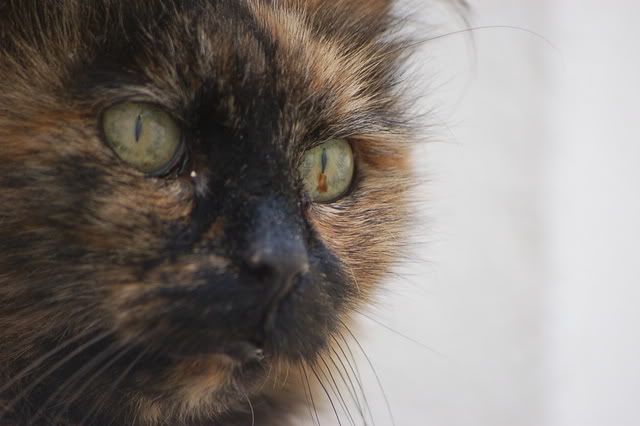 Think she saw a birdy...
My favourite. "I`m shy. Leave me alone!"