Stan and Bella's Plain Brown Tabby order…of course we loved all the fun toys and the yummy food, but as always the box is the best part of any order!!
Oooh packing peanuts!
What did you get me?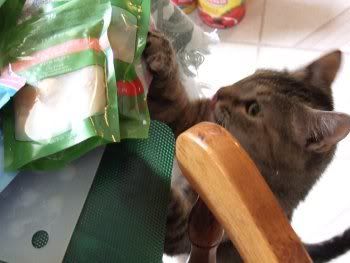 This smells good!
I think you forgot something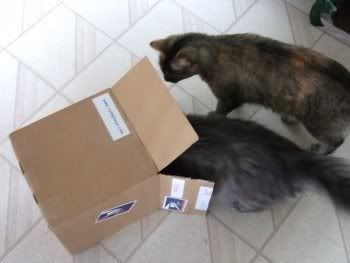 Let me see, you don't know what you're doing, Stan!
The box is mine now, get away from my box.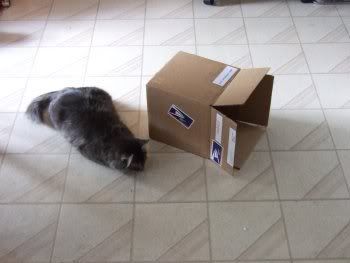 She's so bossy. Now, what am I gonna do with this box?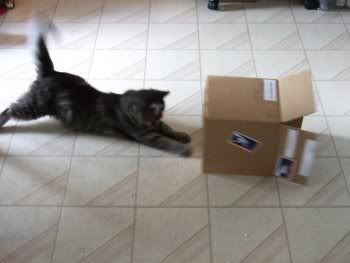 Box attack!!