Last night I went to the rescue centre to scoop the litters and take the two dogs we have there for a walk.
When i was coming down the back alleyway i noticed there was a black cat on the roof of the stores. I climbed up the fire escape and pet her.. I thought she was one of the rescue kitties that might have gotten out. But she didn't look familiar. One of the windows from the apartments above the stores were open, so I figured she came from there and left her alone.
At the door there were 2 boxes, duct taped like crazy. I figured it was yard sale stuff since we had put an ad in the paper about needing stuff.
I picked up the first box and put it aside... and noticed the box beneath was clawed open and there was black cat hair stuck to the duct tape and inside the box.
I went back onto the roof and got the cat down and brought her into the centre, along with the other box which contained a momma cat and her three 5-7 week old kittens.
How people can just dump animals off like this is beyond me.
How the boxes were stacked when I got there (outside though.. mum and babes were still in the top box until i figured out where to put them, so I took the pics inside) The top box had more tape.. but when I lifted it off the other box, I grabbed it by the tape which ripped off and the box fell over.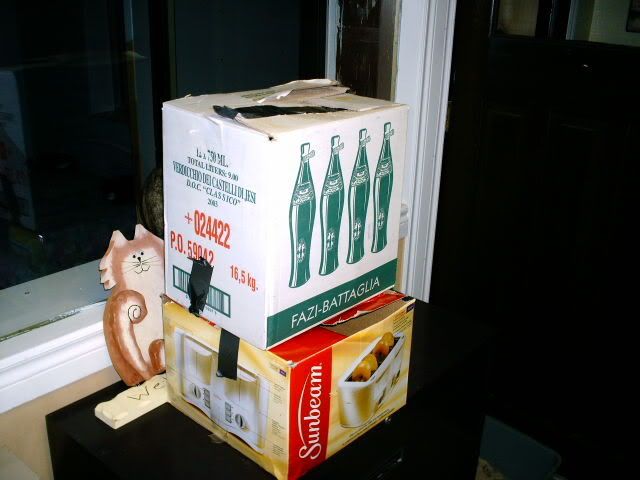 box that was ripped open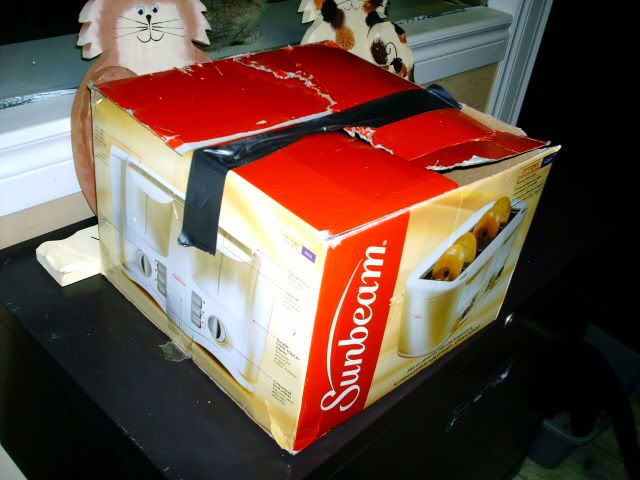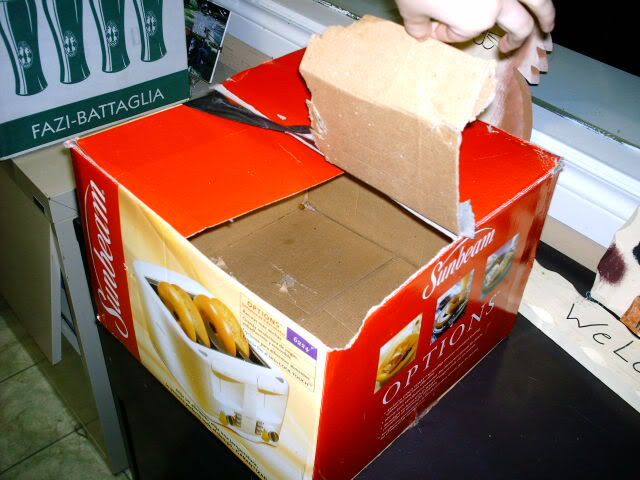 Cat that was in it.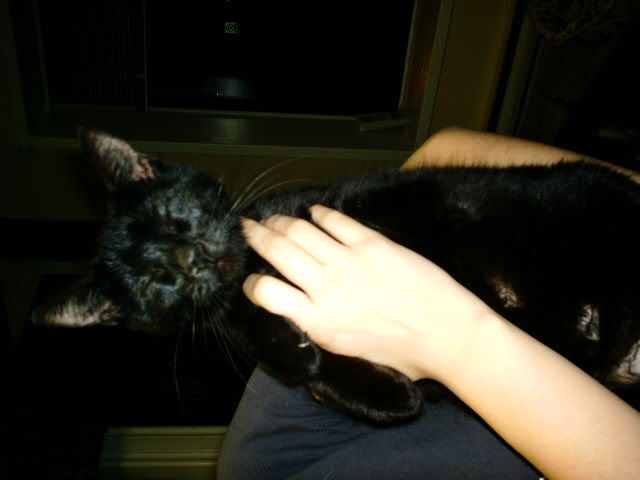 Other box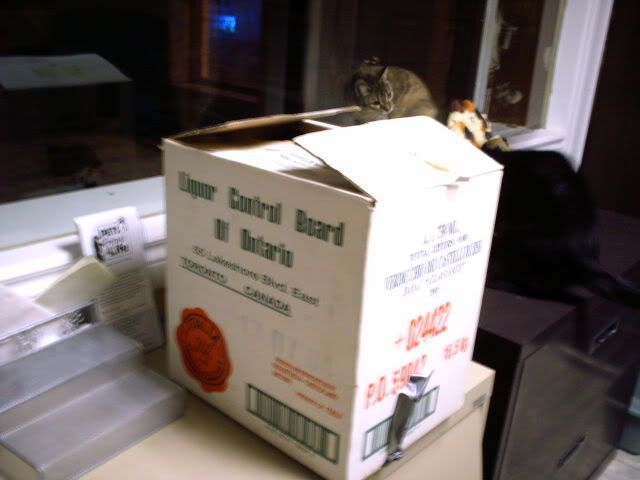 And it's contents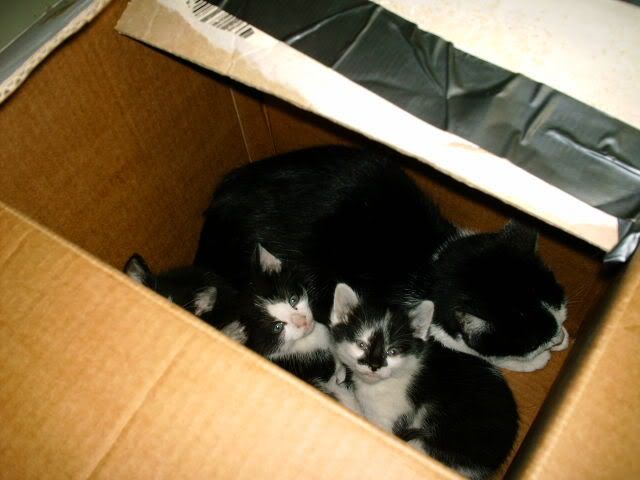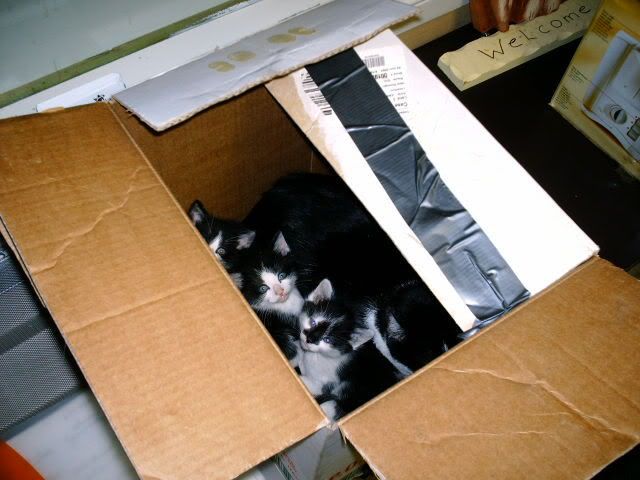 What makes me mad is that we would have taken them in anyway if they had called and lft a message.
People make me so mad.