If yawns are contageous, then you should be falling asleep by the end of this post.
I've tried and tried to get pics of the cats yawning, and I FINALLY got them!
Mojo: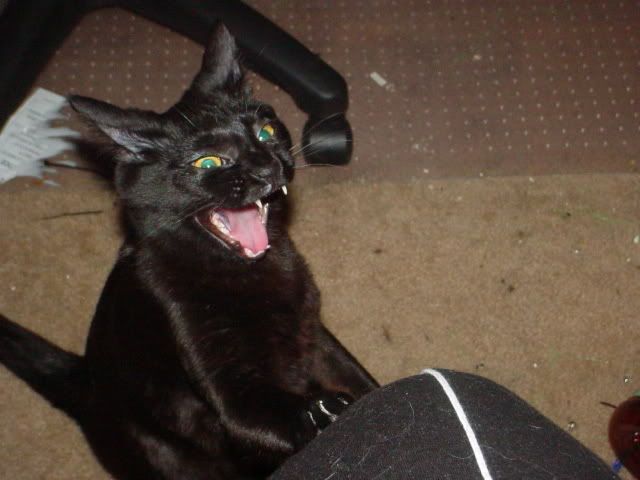 Ginger: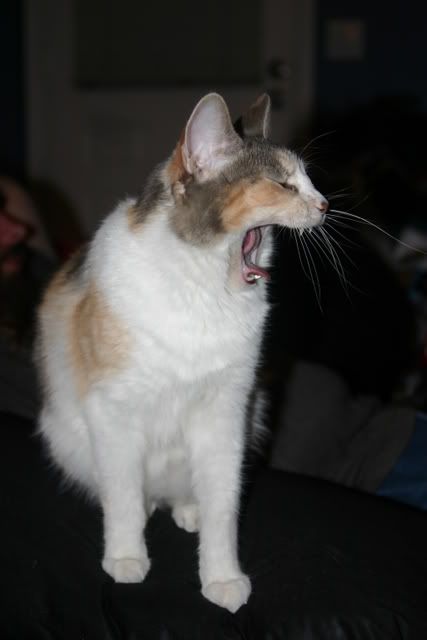 Trent I actually caught twice!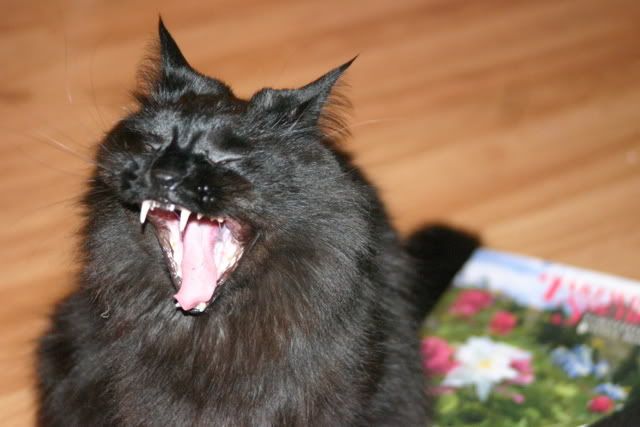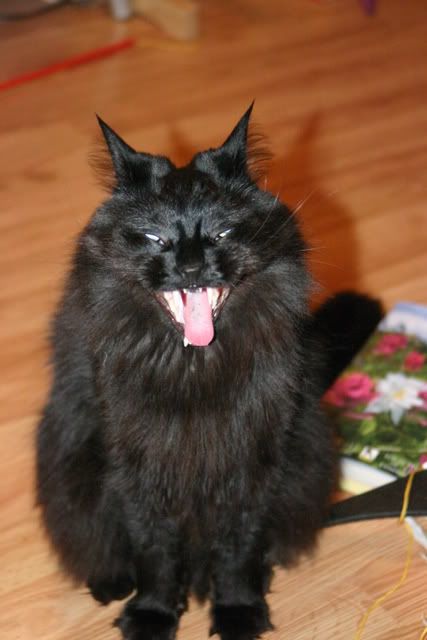 I know we've had yawning threads before, but it bears repeating.
Show your kitties teeth!