Hi,
The kits are 4 weeks old and we are still not sure what we have! I haven't attached any pics of black kit as I'm 99.99% sure that she is female, I think the other 2 may be as well although they look slightly different to blacky - but I don't know if different enough to be boys - if you get what I mean!
Anyway here they are:
Tabby: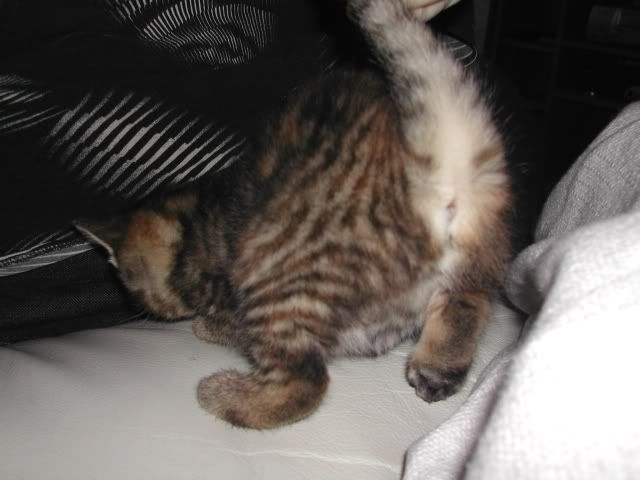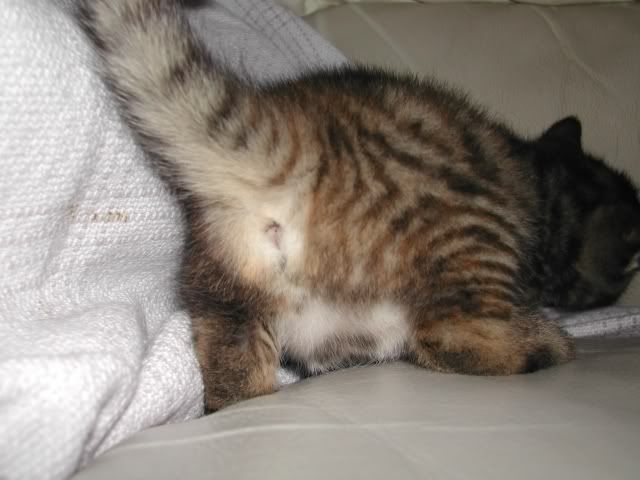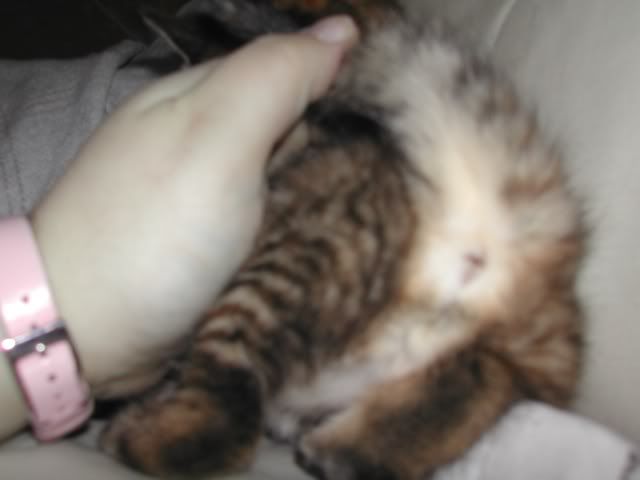 and ginger: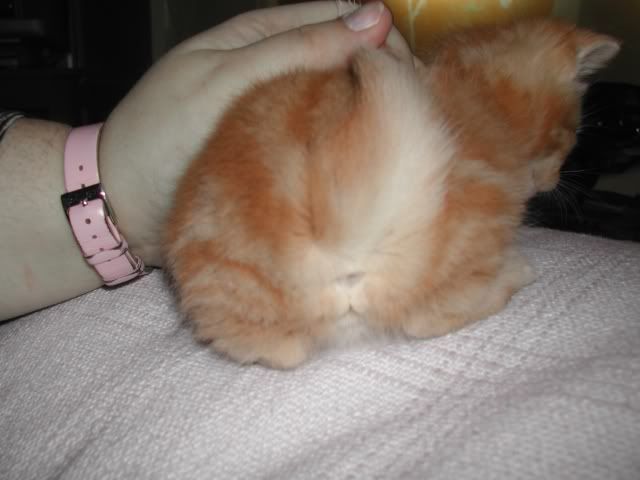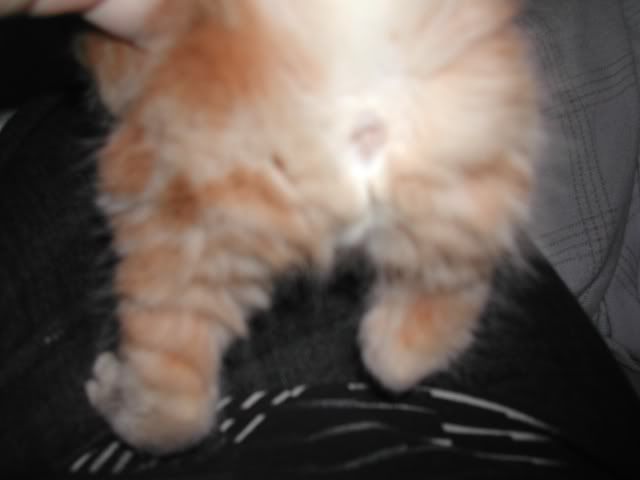 Sorry about the quality of the pics, my camera isn't very good and they are also little wrigglers!