Hi,
Pixie's gorgeous babies are 4 weeks old today and are running, jumping, playing and climbing around! They are real bundles of fun! 2 out of 3 of them are even licking some cat food off our fingers - well I should say biting some off!
Here are some pics anyway taken over the weekend: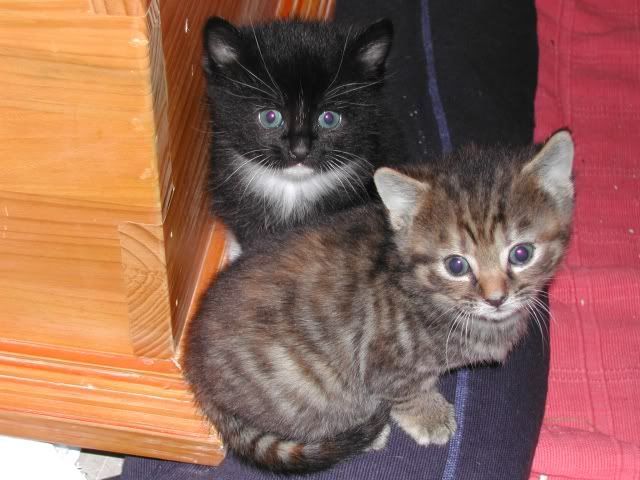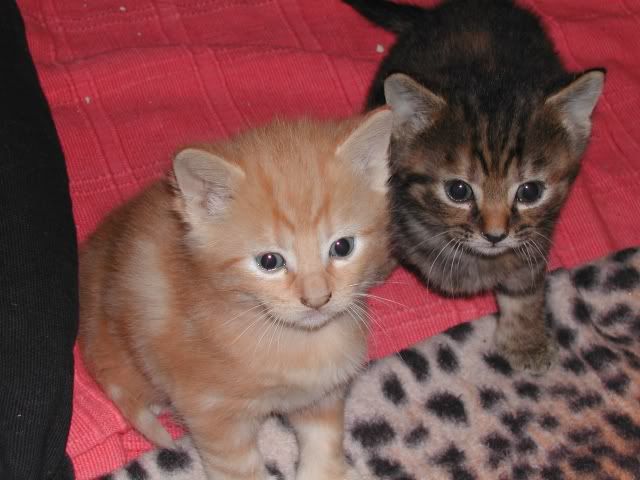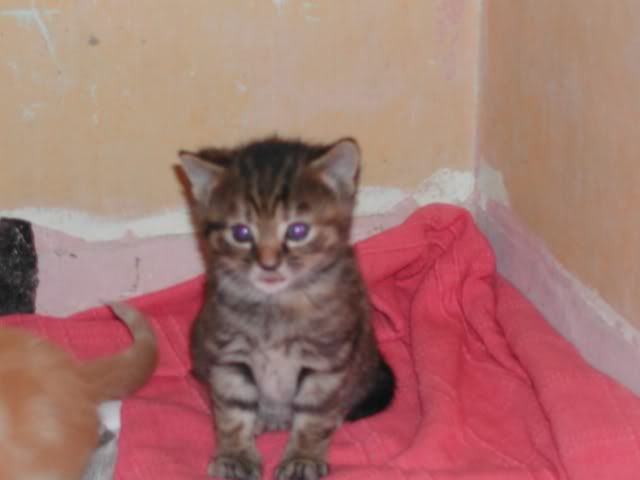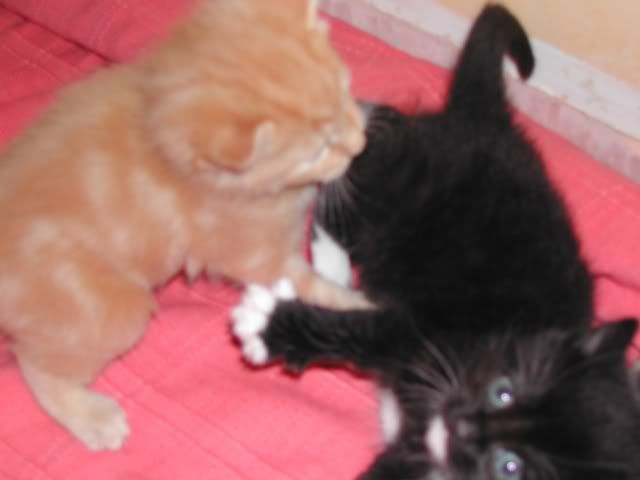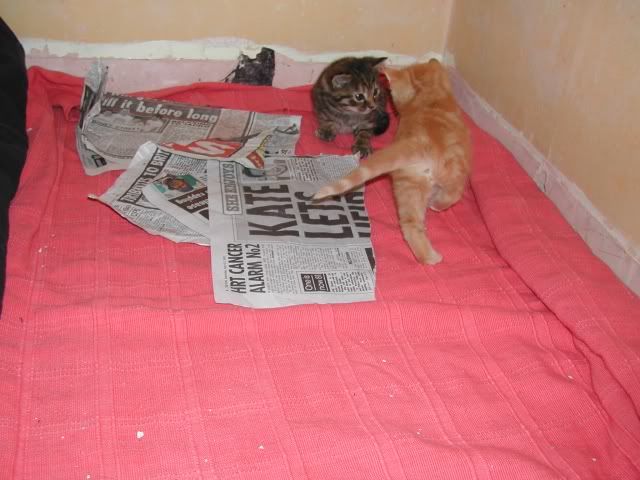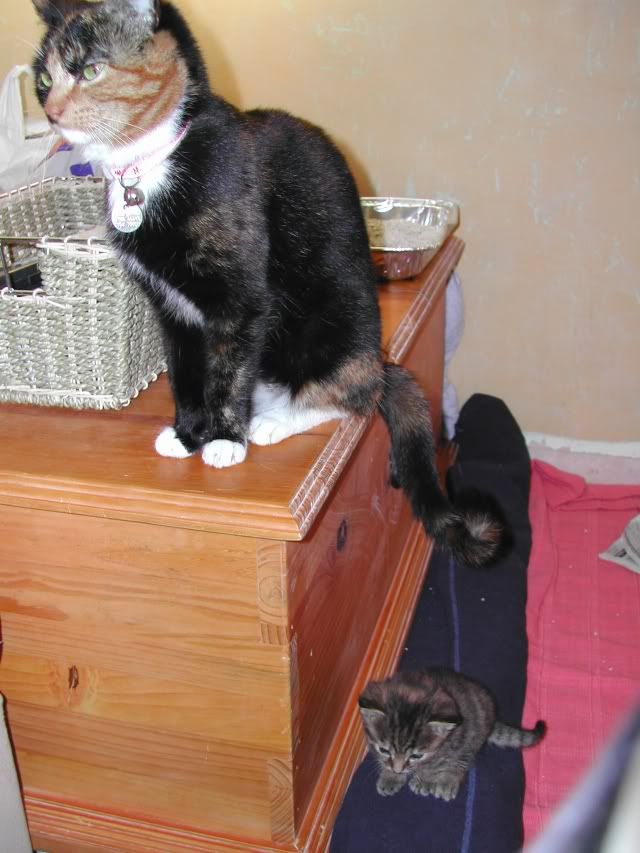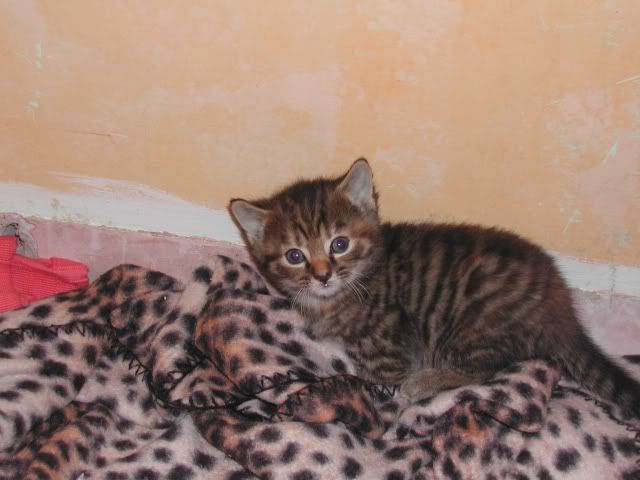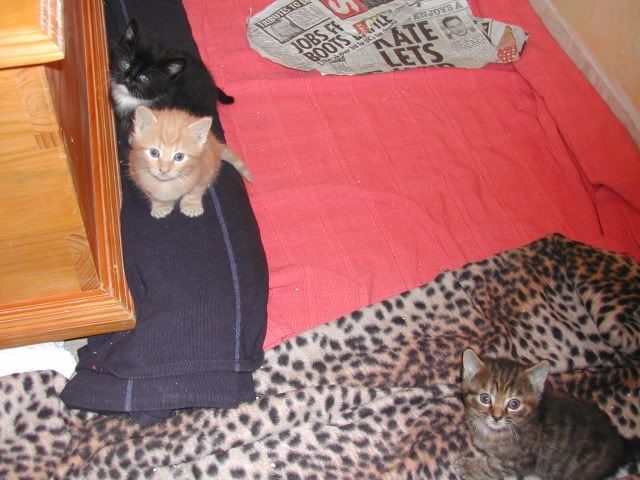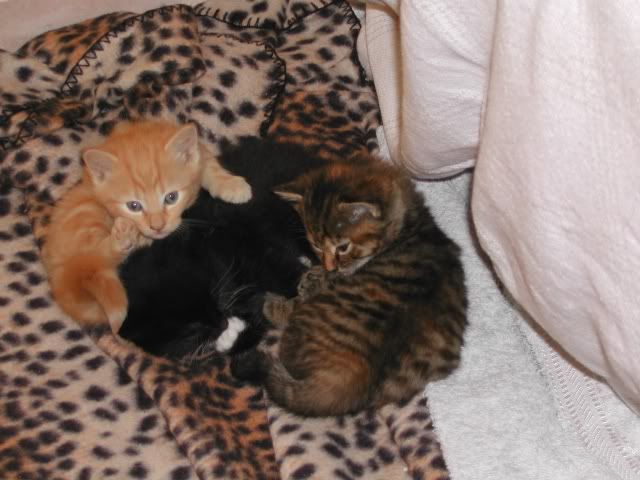 By the way - can anyone spot from the pic of the gingers bum whether he/she is a boy or girl? We're still having trouble deciding! Will maybe post some close up pics later of them all!