I have 2 seperate spots~one on my right leg and the other on my left thigh. Dh says they need to be checked out! I know they are itching and hurting like crazy. Can a spider bite more than once though?? Please someone tell me something about spiders!!
Heres a few pics as well.(dont think they are too graphic)
Thigh: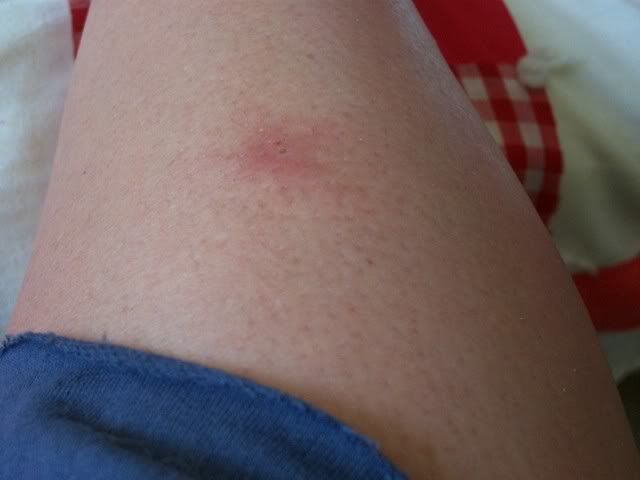 this is my shin area
Any ideas???