Wow! Chubs is to the very right, and the middle is the little female, with some Siamese showing already! (see the white on her face!)
And the very left, is the other little boy! Both boys have lost their cord!
But the little girl hasn't, I need names for the little girl, and the little boy! Chubs is of course the biggest! Here are the pictures!!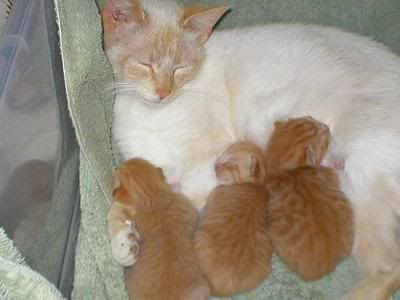 Thats it!! Enjoy!