Yeah well this was *supposed* to be the dogs toy and well, you get the idea!!
LOL-this pic I didnt plan, I promise! It looks as if the rat and Alfie are looking for something under my fridge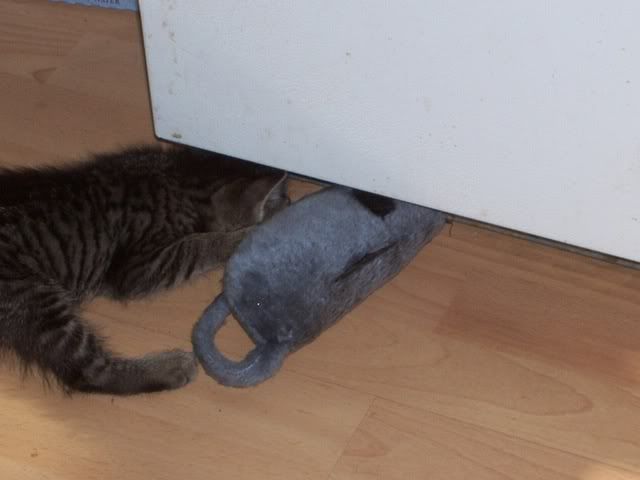 And then of course Toby wants to take part in claiming the rat....