I bought this kitty fort from Ikea, and the boys showed no interest in it for a long time. A few days ago Scratch thought that he'd give it a go, but 8-Bit decided that he would oust Scratch and keep it for his own.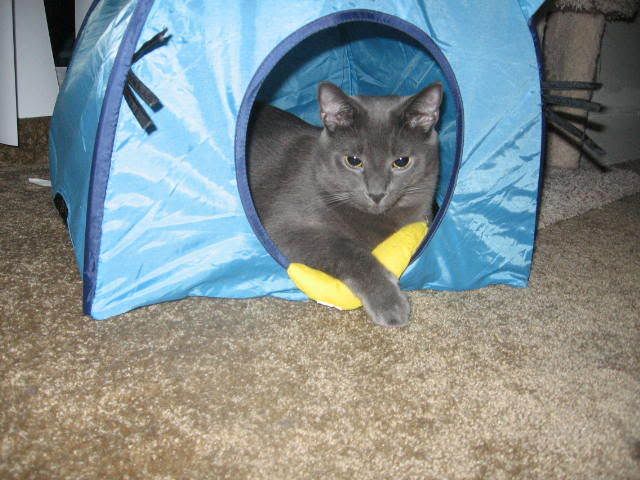 Nooooooo.... Scratch! This is MY FORT! AND DON'T TOUCH THE NANNA!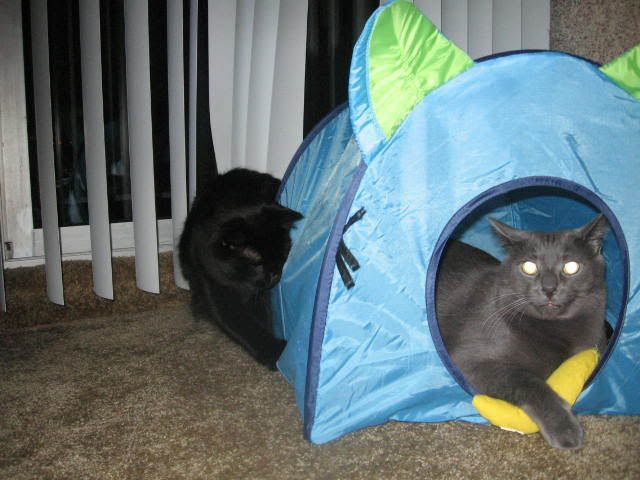 Fine, the nanna and I will just go inside and have a nap.