Hi everyone...I just found this forum after having joined dailydrool to get info about my basset hound I decided to find one for my puttertats...And here I am...I hope this works since my photobucket has been a lil goofy but here we go...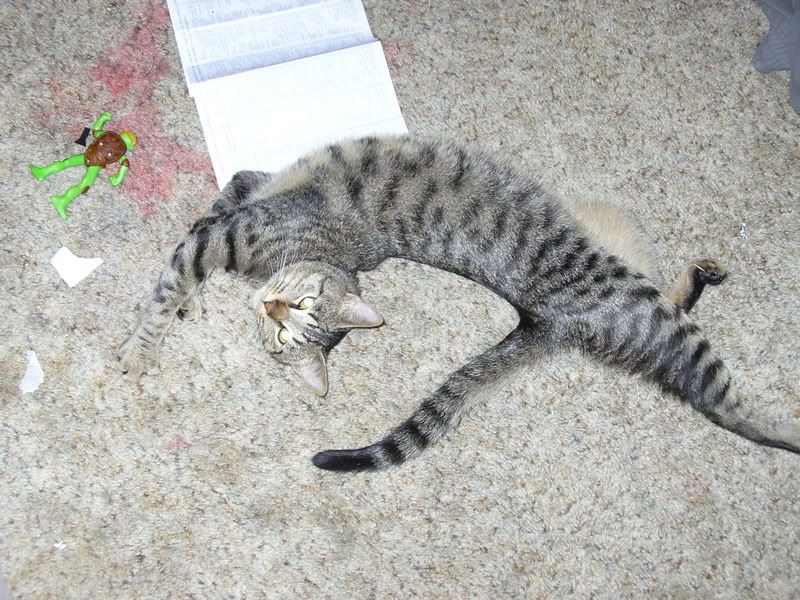 *That would be my sexy boy Hercules. He will be a year old May 19th...And he is just the snuggliest most loving cat..*
Another one of my Hercules...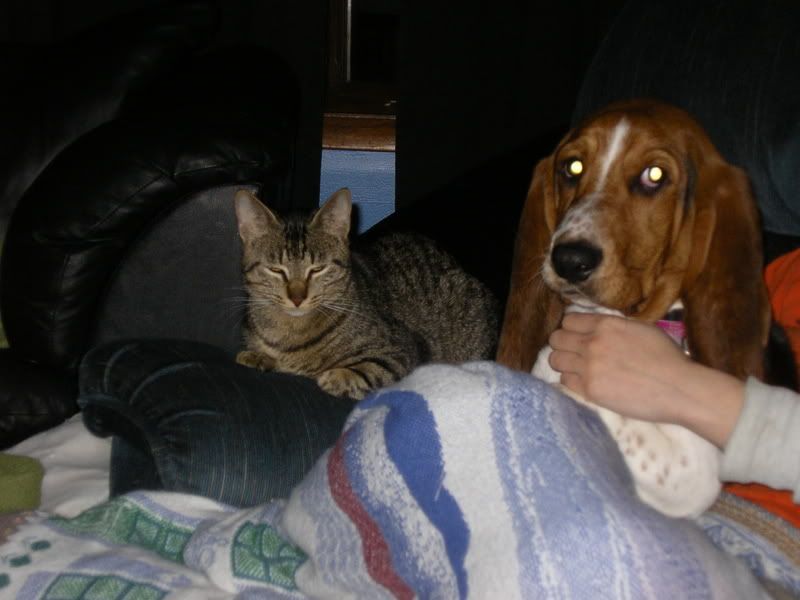 Another of Hercules with Bruno...This is one of their rare civil moments...While I get to play mediator!!!
And finally our newest member...Bubba Jr. He is 7wks old on Thurs. And is one of four sons between Hercules and my moms cat Pickle Kitty. So far him and Herc are getting along famously but Im a little anxious to see how two males do together once Bubba matures....
Tyler, Herc and Bubba