Here are some updated photos of Butterball's babies I took last night. I wanted to wait and take 3 week old pics but I couldn't resist!
Here they are with Mom: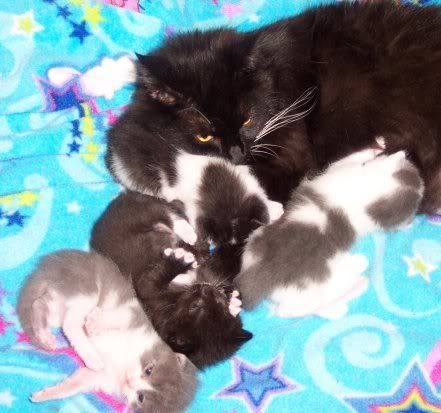 My daughter Amber is sitting with them:
Amber is holding her favorite kitty "Lisa" whom she is trying really hard to talk me into keeping. This kitty is a carbon copy of her mom.
This is Baby (1st born and littlest of all the kittens):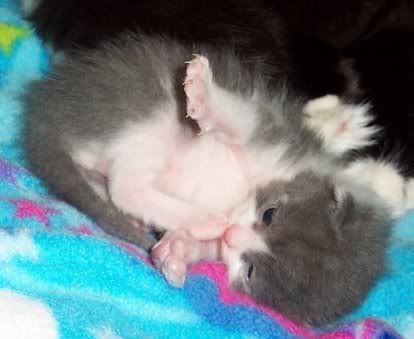 This is Baby & Mumble: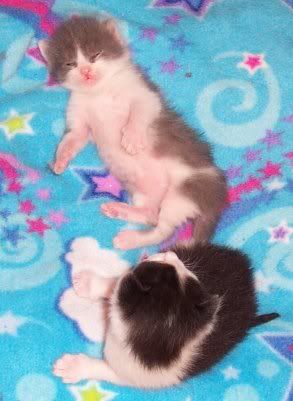 This is Bibble: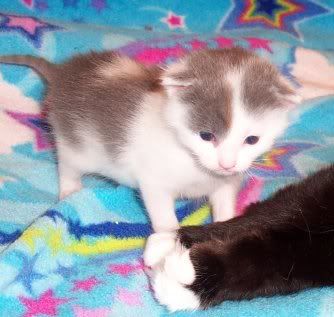 Here is mommy with Bibble & Baby: