I've made a couple threads already, the unsure person(not to mention a first time cat owner)that I am.
I love the experience and friendliness within the forums. Here is Wendy, my little ball of fluff: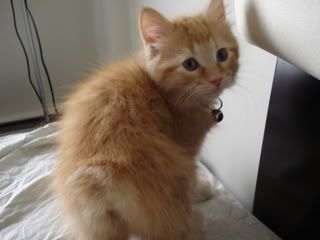 Although the lighting isn't the best, her eyes are still greeny-blue in this picture, they seem to be getting greener every day! She will be ten weeks old on Apr 22nd.
(I also have this strange habit of ending most posts with an emoticon.)