Or at least under it........this is our new tv and tv stand.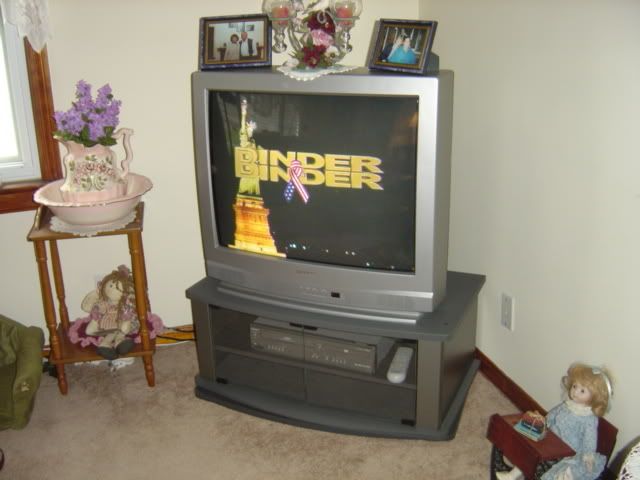 Now Petals found a new hiding place that she can spy on TT&B without being detected, or so she thought.......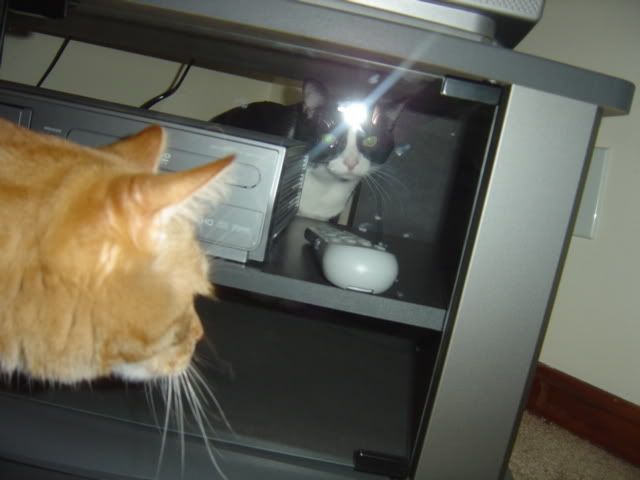 Petals, hate to tell you this Hon but we can see you!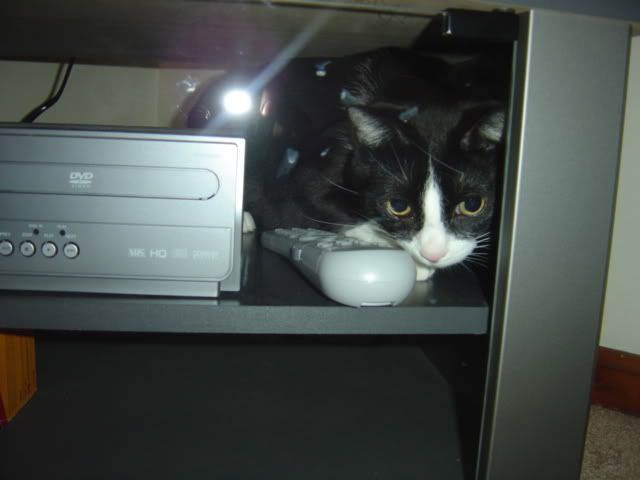 Tiggy wants to know how she got in there!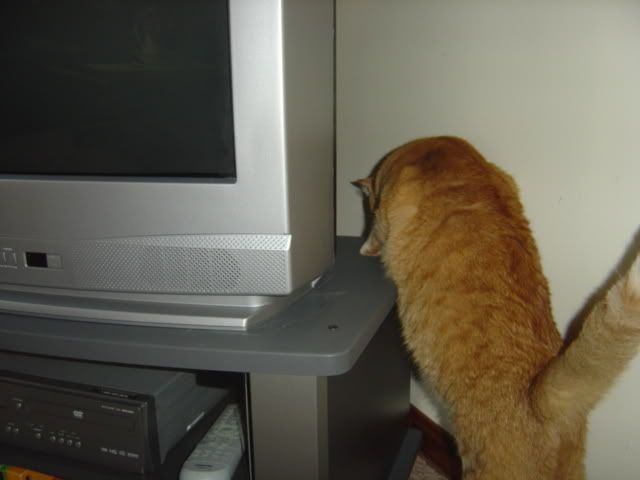 Trixie is also befuddled.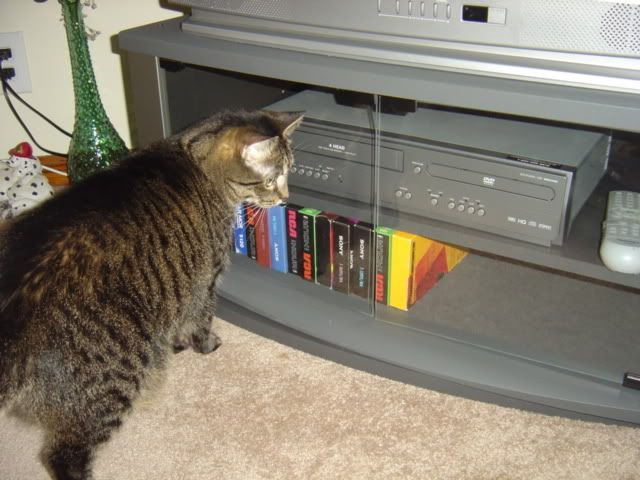 Trix thinks there must be a hole on the bottom somewhere!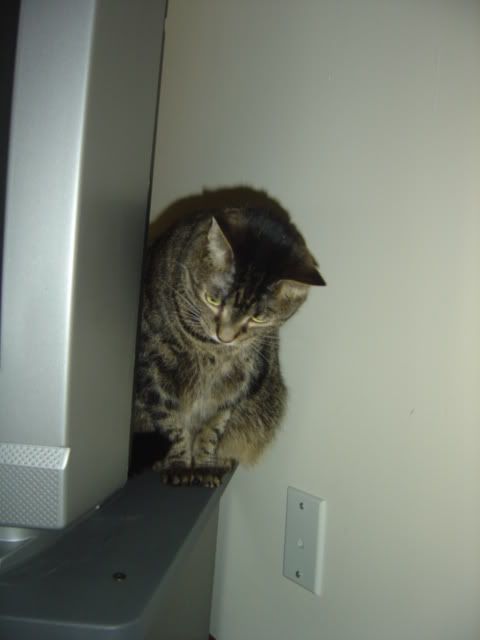 Trixie just can't seem to figure it out.....where is Petals?? (notice the nose?)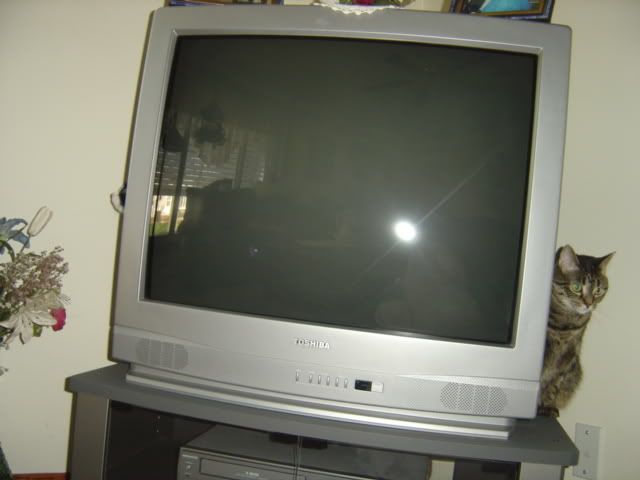 Tiggy thinks he found out how she got in, but she's nowhere to be found now!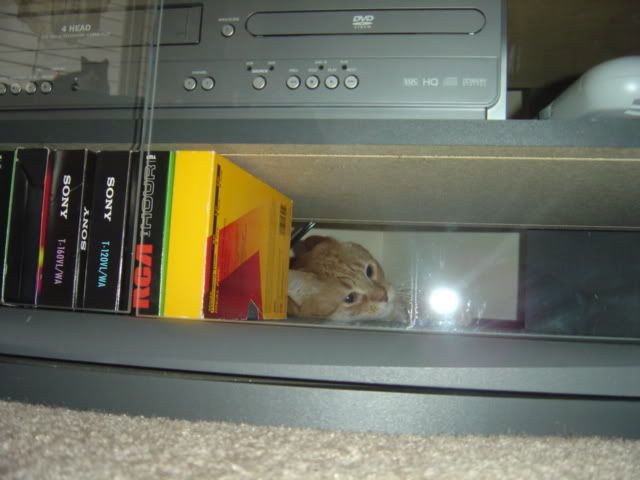 Sure looks like Petals has one lonnnnnnnnnnnnng body huh?